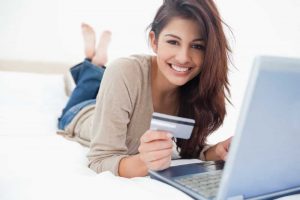 Let's face it, the economy was looking bleak not all that long ago. Things have recovered, but a large percentage of the world's population felt the lasting marks of financial pain.
When the real estate "bubble" burst, world markets tumbled. Companies closed down or reduced staff. Mortgages went into foreclosure at record breaking rates. And, many formerly flush, Americans found themselves in trouble that resulted in default on credit card payments, mortgage payments and other types of financial obligations. As a consequence, many saw their credit score plummet.
Speculation began to swirl that, with so many Americans facing blemishes on their credit history due to the economic crisis, credit scores may not be as important as they once were. 
So, really? How important is my credit score when buying a home?
Simply put: very important, still important…the rumors aren't true! Your credit score is still the key determinant used by lenders in real estate transactions.
What is a credit score? It's a three-digit number that is used to assess your overall credit worthiness. The idea is: by looking at your past and current borrowing and repayment behavior, a lender can predict your future.
Your credit score is based on factors such as:
How much you currently owe others

How long you've had a credit history (the longer the better)

How many "hard" credit inquiries you have had recently (hard inquiries appear when you apply for credit, as opposed to checking your score yourself)
What if my credit score is low? The reality is that people with bad credit scores usually can still borrow…it may just cost them more, in terms of:
Higher down payments

Higher interest rates

Numbers below 680 can result in higher costs to borrowers.
A good first step prior to seeking pre-approval for your mortgage loan is to assess where you stand. In many instances, a blemish on your credit record can be removed with a few inquiries and follow-up explanations. Every point added will get you to a better zone for your upcoming home purchase. It's well worth the effort!
If you are in the market for a new home or planning to place your current property up for sale, count on Beycome, the new way to handle real estate directly and seamlessly – reducing unnecessary fees in the process!