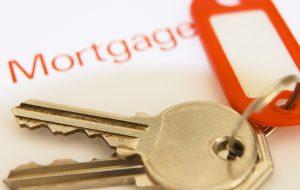 When it comes down to buying a home, there is no shortage of decisions that need to be made. One of those hefty decisions include selecting a lender for your mortgage, deciding between a fixed and adjustable rate and most importantly, the length of your mortgage: 15 year mortgage vs 30 year mortgage.
We want to assist you in your decisions by making sure you are well aware and knowledgeable about the home buying process.
With that being said, Check out our chart below to learn some facts about the advantages and disadvantage of these two different mortgage terms.


Although 15 year mortgages allow you to save money because banks considering your mortgage as "less risky" so a lower interest rate is offered with a 15 year mortgage. However, considering that your payments are double the amount they would be on a 30 year mortgage, you may have to consider financial cutbacks in other areas. 15 year mortgages, in a sense, force you to save, because you will need to have a "rainy day" liquid savings of at least 6 months to 1 year worth of income.
Here are some additional factors to consider when considering a 15 year mortgage vs a 30 year mortgage:
Job Stability and Income:
We always wish our friends all the best and we mean it sincerely, but, dear friend, reality is reality and there is always the chance that you can lose your income or deal with financial tragedy or personal tragedy that affects your finances. If this were to happen, all things considered, could you afford the higher monthly payment plus all your other bills? Because of your lack of income, you may not qualify for refinancing into a 30 year loan to lower monthly bills.
Age at the time of purchase:
We all know you are only as old as you feel! So if you are vibrant 50 something year old, you may know that you will be alive for at least another 40 years, however, considering that after you retire you will be more than likely living on a fixed income, it may be more favorable to double on those payments with a 15 year mortgage now, so by the time retirement comes, you can have peace of mind and use your fixed income for other luxuries like traveling or spending time with the grandkids or your spouse!
Savings & breaks:
If you are looking to save up for college, a major vacation, personal event like a wedding, you will have to compare your income to your monthly debt and then see which mortgage type allows for you to reach your goals reasonably. By reasonably, we mean considering risk factors such as loss of income or downsized income. Not that it should be a huge factor in considering which mortgage type you choose, we wanted to make sure you knew that 30 year mortgages receive a larger tax break than 15 year loans. Meaning the 30 year loan borrower will pay less in yearly taxes, BUT they will pay considerably more in interest than that of a 15 year loan.
So What Options Do You Have?
After doing some research, we have figured a great solution that allows the benefits and best of both the 15 year and 30 year mortgage worlds. If you would like the ability to pay off your mortgage more quickly and save money in interest, but without the pressure of a higher monthly payment obligations, we suggest you take a 30 year mortgage and send extra payments. The great thing about "extra payments" is it goes directly to the principal. Here are 5 great tips to pay
Make your normal monthly mortgage payments and send in 1/2 of it bimonthly- Sending in a payment every 2 weeks by doing this, you add an additional 6 months worth of payments in 1 year, this can cut down a 30 year mortgage to 20 years saving 10 years of interest.
Add a little extra to every payment- An extra $100 goes a long way. According to Bankrate, "if you added an extra $100 to your payment of a new $100,000 30-year mortgage at 4.5 percent interest, you'd pay off the mortgage eight and a half years early and save more than $26,300 in interest."
Make 1 extra payment per year- On a 30 year mortgage of $100,000 with a 4.5 interest rate, 1 extra payment per year can cut down your loan by up to 5 years and save you about $14,500 in interest payments
Bottom Line Is This:
A 15-year mortgage can save you a lot of money and over its lifetime a 30-year mortgage will cost you more. But in the end, what should determine your decisions is your financial situation.  In the case of deciding to choose a 15 year mortgage, the following factors should be considered 1) If you can afford higher monthly payments 2) have complete confidence in your jobs stability 3) can guarantee yourself a "rainy day fund and  4) meet all your retirement and savings goals,  than we would 100% suggest going with a 15 year mortgage.However, if you you fall short of even 1 of those factors, we suggest you take the safer bet and go with a 30 year loan term. This allows you the room and comfort  to have lower payments, and additional money for the other things you may want to do in your life.  Either way, the peace of mind of having your home loan paid in full will qualify you for better nights of sleep.