Making the Offer for Your Port St. Lucie Apartment, Condo or House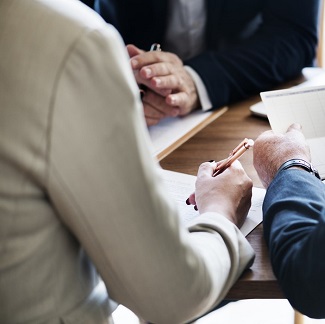 Purchasing a Port St. Lucie home for sale by owner requires several steps to complete. When you finally decide to buy a home, next comes the offer you make to the seller. You want to make sure you are not spending more than required, without losing the trust of interest of the seller. You should come into negotiations informed, preferably having studied up on comparative market analysis for the average prices of homes in an area. You will also need to know about contingencies and all the many advantages they can give you.
Common Home Buying Contingencies
A contingency is a sort of safety net that you can add unto a purchase agreement to protect your interests. These contingencies work when certain criteria have been reached that violate a requirement you had added into the agreement. The contingencies then allow you to back out of the contract with no penalties to you. The buyers in a deal can add as many contingencies as they want to a deal, although this is not always recommended. Too many contingencies can make sellers and can imply a lack of commitment to the deal on your part. Common contingencies to note include:
Financing Contingency

Home inspection Contingency

Sale Contingency

Title Contingency

Home Appraisal Contingency
Competing for a Home
Port St. Lucie is a popular location and it may reach a point where you could be facing competition from others for a home. You should focus on strengthening your bid. Work quickly by increasing your offer or earnest money to show commitment to a purchase. Lowering the contingency periods and connecting to the seller personally also does wonders to help create a stronger bid. You want to give the selles a face to your name, it also helps to send a cover letter, some photos, a photocopy of the earnest money check, and even an opinion on the property.
The bidding price you put out for a Port St. Lucie home for sale by owner can have different effects depending on how much the asking price is. When a bid is too low that provides others for an opportunity to come in and bid themselves, leading to a bidding war. Bidding too high may lead to overpricing and lose you money. Striking a balance is key and requires that you have a firm grasp on your financial capabilities.
Sellers also appreciate clients who move through a process without a hassle. They do not work well when you drag your feet or cause unnecessary slow down in the middle of a deal. You want to move quickly and efficiently in order to keep the process progressing as smoothly as possible. The more efficient you are, the better you appear to the seller.