The fire pit is the focal point of any backyard. It's where you go to unwind after a long day or entertain friends and family. Fire pits are versatile, and there are many styles to choose from, but which one should you get? Fire pits can be used for both heatings your outdoor living space in winter and providing that cozy ambiance in summer. The type of fire pit that will suit your needs depends on the size of your yard, how often it will be used, what kind of fuel you'll use to keep it burning, and if children will be playing near it. Below are ways how to choose the top fire pit for your backyard.
Factors To Consider When Choosing A Fire Pit
It would be best to consider several factors when choosing a fire pit. The first one is the style of firepit you want; an outdoor fire pit comes in many different colors and styles, like copper fire pits or cast iron fire pits. When deciding on which fire pit to purchase, you should take into consideration how it fits with your home decor as well as other elements of outdoor furnishing. Another thing that matters are the materials used for it. Also, it would be best if you considered hiring professionals who will not disappoint. At MAX Fire Pits, you'll be offered the best services and affordable quotations regarding personalized fire pits. What they offer is a long-lasting, stylish fire pit option that will be the talk of the town. You have different fire pit options best suited for your everyday use. Something else you should consider is if there's a place for it in your backyard or garden where you could put it and whether it would be easy to access enough fuel for it.
What Is A Fire Pit And What Do They Do?
Fire pits are outdoor furnaces that can burn wood and create space for social gatherings. They create a warm ambiance and make your meetings more interesting. Fire pits fall under the category of outdoor heating devices since they keep you warm when it gets cold outside. They're usually found in backyards and at cottages and other vacation houses located in colder regions.
Fire Pit kits come with materials required to construct your fire pit so it's easy to assemble them by yourself. Fire Pit kits usually have basic instructions on how to put together the components. If you don't feel like building your firepit, there are also fire pits for sale that come ready to use.
Fire pits can cook food, roast marshmallows, and more. They're especially popular during the fall season when it's getting chilly outside. Fire Pits are a great way of spending time with your family as you sit around the warm fireplace roasting Marshmallows on sticks while telling stories.
Types Of Fire Pits Fire Pits
come in many different shapes, sizes, and styles. Firepit tables are the most popular for home use because they provide a surface to eat off of while sitting around them. Fire bowls are another option that is easier to move around. If you want to place them closer to your patio, furniture, or other items, you can have fire pits available to meet your needs for outdoor entertaining. Firepit types include:
Stone fire pit

Brick-built fire pit

Metal bowl design

Sunken garden bed style

Glass tile set in concrete form

Fire table

Fire bowl
How To Choose The Perfect Size For Your Needs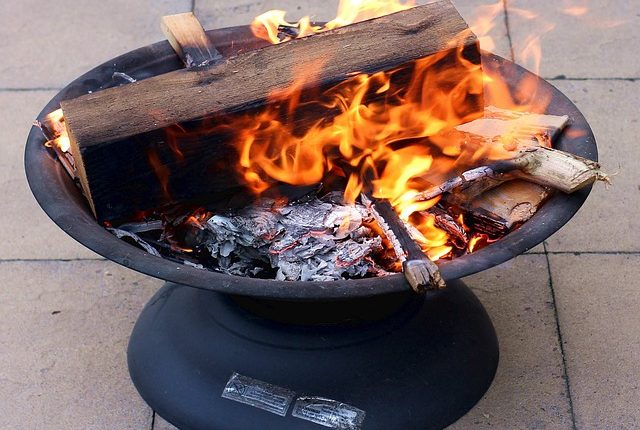 Measure the area where you will place your firepit and then add a few feet around it. This is important to make sure that you won't trip over while enjoying its warmth! Fire Pits are often round, so the radius is not that important. Firepit diameter varies from 20 to 36 inches. Larger fire pits will require more heat and therefore you might need some sort of screens or covers for nighttime use in colder weather. Do you want it just for decoration only? Then go smaller! Are you planning to use it for entertaining guests? Make sure you choose something large enough so everyone can fit around.
Tips On How To Care For Your New Purchase
Fire pits can be made of many different materials and you should take care to maintain your particular fire pit. If it is metal, make sure that rust does not form on the exterior. A stainless steel model will require only occasional cleaning with mild soap or dishwashing liquid in warm water. Be careful when using power washers on fire pits, or you may remove the protective coating.
Fire pits made of ceramic brick will not rust and only need to be cleaned occasionally. No matter what type of material your fire pit is made of, always use extreme care when it comes to cleaning so that you do not damage any parts. If necessary, refinishing can correct small areas of damage, but they should be refinished only by a professional. they'll last for many years if they are carefully maintained after each use. Clean the fire pit regularly and inspect it periodically to look out for any problems that may arise, such as rust or cracks.
Who doesn't love the smell of a campfire? It's hard to resist sitting around and enjoying some good conversation with friends or family while roasting marshmallows. The above pointers will help you when choosing the top fire pit for your backyard.