Why you might want to use solar energy.
In 2013, The New York Times stated that solar photovoltaic systems were "becoming mainstream – and at a great environmental benefit." Fast-forward several years and solar panel installation is a discussion in family homes around the world. In actual fact, by 2024, it is predicted that 2.5% of all homes across the States will have a solar installation. Employing this smart energy solution is a fantastic decision, but not one which should be taken lightly.
Due to the high start-up cost of installing solar panels for personal home use, many households are sitting on the fence regarding whether the investment is worth it long-term. This article will explore some of the reasons why you might want to support renewable energy. 
Environmental impact
Going green is one of the biggest motivators for those who choose to install solar power in their homes. Concerning global warming emissions, solar is a minimal source, said to mostly only be harmful during the manufacturing and transportation phase of the system's life cycle. For customers who want to live sustainably, there is also negligible impact on the land once the solar panels have been installed.
Overall, the benefits to the environment are far-reaching. In some states, for example, the switch from fossil fuel to solar has meant a reduction in emissions equivalent to planting 150 trees every year. Wouldn't that feel good?!
The longevity of the system
Upon enquiring about solar, it can be a shock for many to find out exactly how long the solar panel system survives – outside and weathering all conditions throughout the year. Fortunately, the good news is that the warranty on some of these solar modules is up to 25 years. Furthermore, some systems operating in temperate climates are expected to last 30-40 years! Experts at ArtisanElectricInc.com further that "solar installation systems require little maintenance to stay in excellent shape"… Tempting yet? The point is, if you're worried about longevity, this should definitely not be a concern for you!
It is necessary to mention that hot weather does impact the efficiency of energy production and preservation of the panels. If you live in a warmer climate, such as Florida, where temperatures and humidity sour year-round, it is essential that solar panel installation specialists are consulted. Many companies, today, are offering free solar site surveys, so be sure to request this from a reputable service provider in your area.
Increase house value
With many families becoming environmentally conscientious and wanting to reduce their carbon footprint, it goes without saying that installing solar panels at your home will increase your property value.
If you ever put your house on the market, your renewable investment will increase your asking price and help you stand out amongst many others in a competitive housing market. A win-win!
Long-term finances should definitely be a priority for you, but solar panel home installations could provide you with the perfect opportunity to become more financially sustainable. Surveys conducted in late 2019 report that 96% of homeowners say saving money on utility bills is a reason to consider installing solar at home. And it is becoming clear that more Americans and the government are exploring options to contribute to progressive environmental initiatives.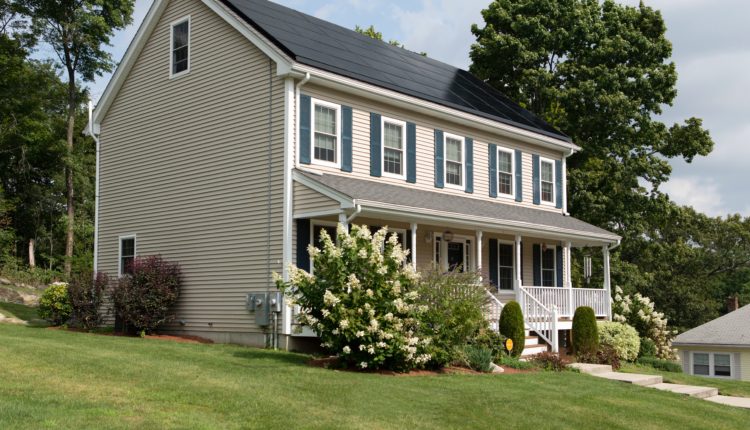 Financial incentives
A recent survey found that the percent of US adults in favor of expanding their solar power use is almost 90%. This is excellent news – and one that is evidently appreciated by the government too. There are a number of financial incentives to consider if you are undecided about solar.
Firstly, the costs of your solar panel installation need to be recovered. But, with recent figures showing some homeowners doing so in as little as 8 years, this financial implication should not be crippling. Hereafter, you will not only be producing your own energy but if you connect your panels to the national grid, you could even export surplus energy and receive payments for your energy contributions.
To further explore with an appropriate service provider are even more financial benefits to investing in solar power production, including tax credit, net metering, sales tax exemption, and accelerated depreciation for business.
Making this decision
The decision to invest in a solar home installation should be done with foresight, an attitude of investment, and trust in the global measures taking place to further environmental protection. It is now becoming more important than ever that it is possible to change the smaller habits and larger decisions that we make. Positively impacting the environment – through reduced carbon emissions – shows that each one of us can make a difference.
Consult a solar panel installation expert to help you make decisions on your personal needs. As previously stated, this installation is not a minor project ad requires a major investment. Do your research to stay informed – it may change your life.
Also, discover Your Solar Energy Savings Potential