As one gets older, good health becomes one of the most important things in life. However, a major part of being and staying healthy is being comfortable in what you do and essentially where you are. 
We make multiple life-changing choices as we grow. That is why some seniors decide to stay in an environment built specifically for the elderly. 
All these are good options, but aging at home is particularly a good option for elderly people when weighing choices, why? – You can change the home to your taste and needs, friends and families can visit you for as long as possible, and you can be as comfortable as possible.
One of the most pressing issues for the elderly is the inability to move around briskly. That is why it is important for them to have a home that is comfortable and have a decent living where family members and close friends can stay with them if need be. 
To achieve this level of comfort right at home, several tips and tricks need to be integrated into their lifestyle. That is why this article shares simple ways to make your elderly ones feel comfortable in their own home.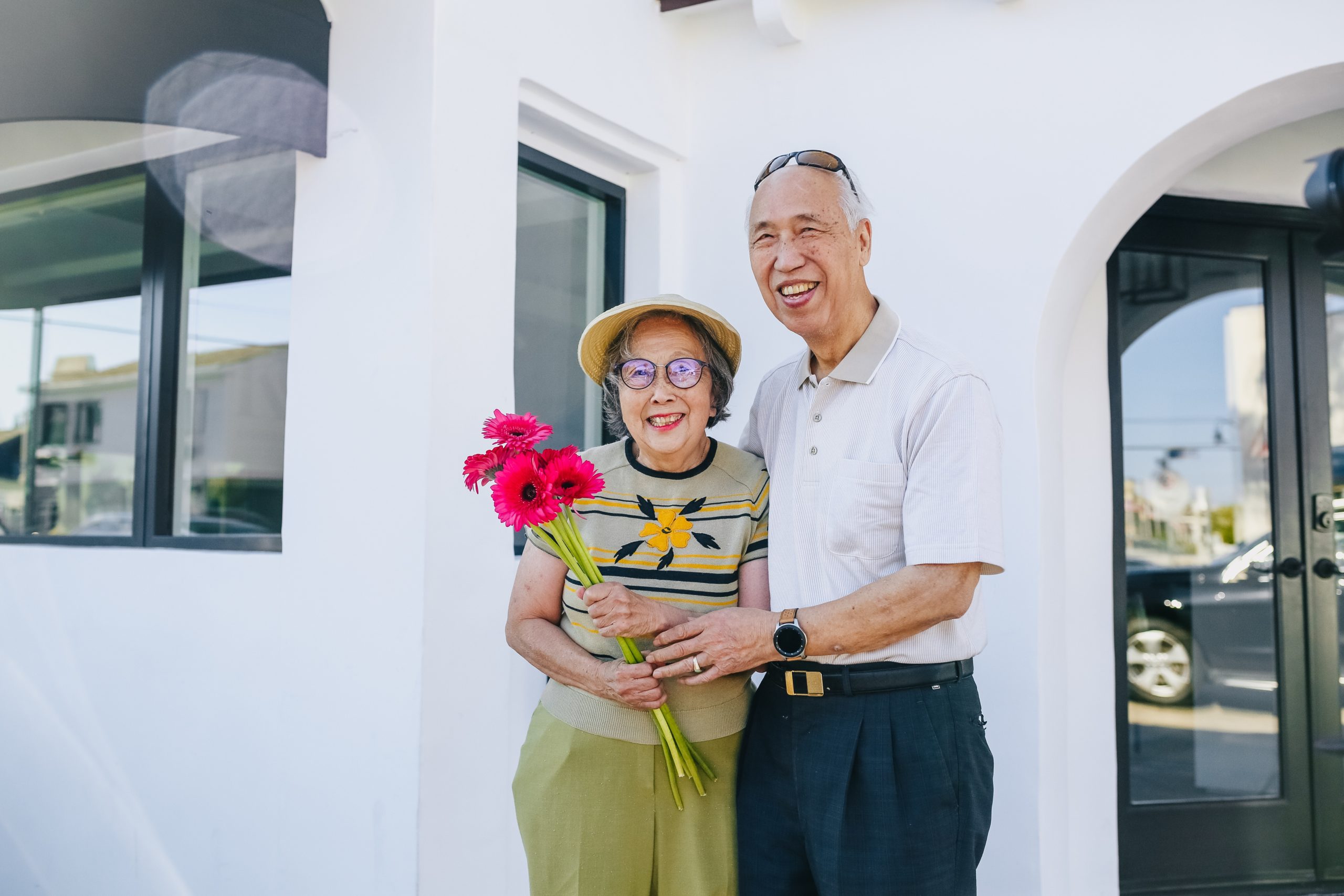 Tips to Make The Home Feel Comfortable 
Although, our elders have access to some of the best doctors and hospitals. Yet, having comfort in the home is much more important and cannot be overstated. With the right tips, seniors can live comfortably in their own homes. Not just that, they can feel safe at home.
Tip #1: Eliminate Stairs
As already known, one of the toughest challenges that come with aging is increased difficulty in movement.
Stairs can be difficult for seniors to navigate, they are painful for aching joints, cause balance issues, and are just harder to climb than they used to be in more youthful years. If you want to make your aged ones comfortable, ensure they stay away from stairs as much as possible, or see that stairs in the home have handrails and non-slip treads to avoid falls. 
Alternatively, you can get a stairlift from StairliftHelper.co.uk. When installed, this would be of great comfort and help a person get up and down the stairs.
Tip #2: Organize The Living Space
This is another important aspect of helping senior citizens live comfortably at home. An organized space gives room for free movement. So they can do simple tasks. As people age, their strength diminishes as well. Since they may not have the strength to arrange the room now and then, an organized space that reduces how often they need to arrange things must be created.
Tip #3: Avoid Tripping Accidents
Falls are a seriously dreadful hazard for older individuals, and can often result in injury or even death. 
Luckily, the adjustments to make for avoiding trips are simple. First, throw rugs should be removed from the floors and cords and every other item that can be tripped over. 
Also, ensure to move furniture around so that there are large and easier-to-navigate pathways. If possible, thresholds between rooms and into the home should be removed so they do not have to step over the threshold.
Tip #4: Installation of Better Lighting
Because their eyesight worsens over time adequate lighting is critical for seniors. The home must be well lit in every room. Good lighting will help them get around their home safely and avoid tripping over objects or bumping into furniture. 
We should put bright lights in hallways and stairs with the provision of extra lamps. Motion-sensor lights that will help keep the area bright at all times should be considered outdoors.  
Tip #5: Renovation of the Bathroom
The prime location for falls among the elderly is the bathroom, this is true especially with those that have poor strength or balance. 
Grab bars should be installed in the shower or next to the toilet to help with standing up and exiting or entering the shower. In scenarios where a tub is being used, a bench or bar can help give support while stepping into or out of the tub. 
To prevent slipping while showering and bathing, shower chairs and non-slip mats should be put in place.
Tip #6: Make It Easy on the Hands
In a lot of instances, aged people have arthritis or weakness in their hands and may thus find it difficult to do simple tasks like turning on the lights or opening a door. 
Some relatively cost-effective technological changes can make these actions much easier. You should swap light switches with a toggle switch and doorknobs and faucets changed to levers. These changes will lessen the amount of force and grip strength needed.
Taking the right steps and using the right tips will help the aged live comfortably in their own space. And to achieve this, you need to change what needs to be changed and keep every aspect of your home in order.