1) Plano, Texas: Population: 286,143
Located in North Texas and residing within the Dallas-Fort Worth Metroplex is Plano, Texas. This city has not only been deemed one of the best to raise a family, but to live in overall! This is due to the great schools within it, as well as growing technology that provides great job opportunities.
The city has some of the best schools in the DFW area. Private and public schools here of all levels are state-ranked. Additionally, there is an abundance of activities to do and places for the family to visit.
Some great places in Plano that are perfect for the whole family include Arbor Hills Nature preserve, the Interurban Railway Museum, and Historic Downtown Plano.
Discover our solution for no deposit electricity in Texas state.
 2) Raleigh, North Carolina: Population: 464,758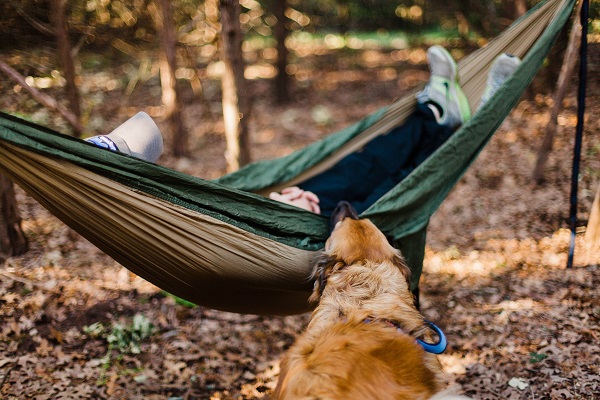 Raleigh, North Carolina has gained much popularity in recent years due to its small-town feel. Many residents describe the people within it as warm and friendly, even if they don't personally know you. It's impossible to ever feel unaccepted in this city!
In 2015, Raleigh was voted the #1 best places for jobs in the United States on glassdoor. Ever since the economy has only continued to improve! The stability of the economy is reflected in the top-notch schools that are located all through the city. Additionally, the homes found here are some of the most affordable in the country.
Some great family outings here include visiting the North Carolina Museum of Natural Sciences, Pullen Park, and the Marbles Kid Museum.
3) Fort Collins, Colorado: Population: 165,080
Fort Collins, Colorado is regarded as one of the best places to live for a number of reasons. With an abundance of unique shops, restaurants, and natural areas.
The housing market found here is one of the most stable in the country! Despite being located among high-tech buildings and college campuses, the small-town feel still lingers. Aside from colleges though, other public and private institutions of all levels have been deemed some of the best in the entire state!
Some great things to do in Fort Collins include going to Old Town, the Gardens on Spring Creek, Horsetooth Reservoir, and so much more.
4) Richardson, Texas: Population: 116,783
Texas, overall, has become a very popular place to move to, due to its affordability. Additionally, people here truly enjoy authentic Tex-Mex cuisine.
The school district of the city is state-ranked both academically and in regard to athletics. It was voted the 9th most diverse on Niche. If you wish for your kids to receive a top-notched education, as well as have the opportunity to partake in an abundance of extracurriculars, Richardson is the best neighborhood for you!
Additionally, the neighborhoods here have been voted some of the most affordable cities in Texas!
Some great things to do in Richardson, Texas includes Altitude Trampoline Park, Bluebonnet Trail, and Prarie Creek Park.
5) Moscow, Idaho
    Population: 25,146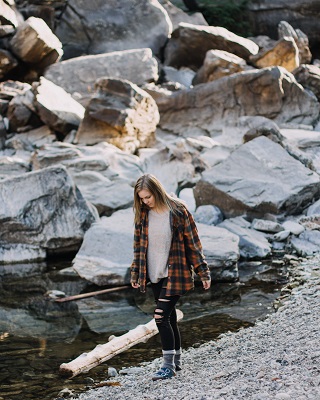 Having the University of Idaho within the city, Moscow has a high young-people population, as well as a very stable economy. Additionally, it is considered one of the best places to live due to the mass amount of spacious land and clean air.
The small and quaint appeal of the city allows for solitude and focus, seeing as there are no huge strip malls or skyscrapers within it. If you're looking to raise a family in safe borders, this city is the perfect place for you!
Some awesome things to do in Moscow include visiting the Arboretum and Botanical Garden, Appaloosa museum, or Ghormley Park.
6) San Antonio, Texas
    Population: 257,296
San Antonio, Texas has a great deal of cultural diversity, which has made it one of the most friendly communities in the country! Additionally, the cost of living here is overall pretty cheap, being 14% lower than the national average.
Just as many other Texas cities, the real estate here is very affordable! From lofts to mansions, San Antonio has an abundance of home-style options to fit your family-sized needs.
Aside from real estate, San Antonio offers a college-town feel, with the University of Texas-San Antonio right in the middle! Due to the college's placement, there is a good number of students. The lower level schools, both public and private, offer renowned education as well! Your kids would be able to grow up getting a grand education alongside the friendly demeanor those in the city!
Some things to do in San Antonio, Texas include the Alamo, the Riverwalk, and Six Flags Fiesta Texas.
7) Oak Park, Illinois
    Population: 52,261  
Oak Park, Illinois is located miles from the heart of Chicago. This village is filled with mostly single-family homes, as well as good-sized apartments. These occurrences have caused a large kid population, which makes it a pretty safe place for family raising.
Another great aspect of this neighborhood is the great rating of all school levels within it. Include in many of the private schools is an abundance of after-school activities and extracurriculars.
A few great, potential family outings include visiting Scottville park, the Wonder Work's Children's Museum, and Columbus Park.  
8) Omaha, Nebraska
    Population: 466,893
If you're an animal or music-loving family, Omaha, Nebraska is the perfect location for you. Another magnet that pulls in a lot of movers is the low cost of living, which is 8% below the national average!
Most families enjoy this location due to the great schools, low home costs, and minuscule crime rates. The city remains affordable, friendly, and provides you with a nice open country feel, while still being a pretty big city!
Some family-friendly activities here include Omaha's Henry Doorly Zoo and Aquarium, Lauritzen Gardens/Kenefick Park, and the Omaha Children's Museum.
9) Fremont, California
    Population: 234,962
Residents of Fremont, California are quite fond of the great shopping centers, renowned schools, and popular parks. A great majority of all the things to do here also serve as great family outings!
If you're a parent, one of the most important things to you is your child's well being, especially in regard to their education. The schools in Fremont, at all levels, have received recognition all the way up to the national level.
Some things to do here with your family include going to Fremont, Mission Peak, Lake Elizabeth, or Aqua Adventure Water Park.
10) Chula Vista, California
      Population: 270,471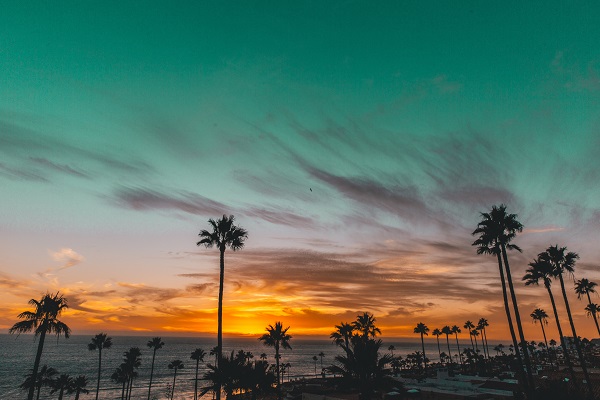 Chula Vista, California remains one of the more relaxed and less extremely populated Cali cities. Located on the San Diego Bay, there is always something to do and see. Residents here are also quite fond of the moderate climate and cultural diversity.
The difference among the backgrounds of people found here is reflected in the state-ranked schools. If you wish to have your kids grow up with an open mind, as well as a worldly view, this is the place for your family.
Another plus of this community is the variation in the neighborhood, and the affordable real estate costs. The diversity of the area is also reflected here. The great weather allows for year-round, outdoor activities.
Some things to do here include visiting the San Diego, Aquatica San Diego, and Border Field State Park.