Doing a house remodel is an exciting and rewarding process, one that will transform your home into your ideal version of it. However, there's also some inconvenience involved as well – mainly the fact that your home will be torn apart and maybe even not liveable for the duration of the project. So how do you avoid becoming overwhelmed? What are some things that you can do to make it go more smoothly? Well, there are a few key things to keep in mind when planning a successful house remodel.
1. Debris Management
There's just no denying it – your house will have lots and lots of debris once the demolition work has been done. One of the simplest ways to handle it – and to make cleaning up the home after the debris is gone easier is to find skip bins for hire so that everything can easily be put in one place. This can also save you having to take multiple trips to the local dump so it'll certainly save you time and trouble in the long run. Apart from that, you want to make sure you have your goggles, gloves, facemasks, and ear protection. This is especially important if you're doing the demolition work yourself, but even if you hire professionals to do it for you, they will certainly appreciate having these items on hand as well.
2. Be Picky About Your Contractor
This is a big project, and it's important that you trust the people who will be creating your house. This not only means they have to do great work, but they also have to be reliable as well as communicate with you along the way – so finding the right contractor for yourself is paramount. Make sure you talk to previous clients or if possible – view some of their projects. Also, make sure you get at least three quotes so that you can compare and contrast them to find the best contractor. If you're handy, you can always take some of the work on yourself – there's not much that can compare to creating the home of your dreams with your own two hands. That said, you should also know your limits, and which jobs are simply above your pay grade. In this case, it might be best to work with a contractor who has previous experience with big projects just so you can avoid any problems or liabilities that may arise from something being done wrong or not according to the code.
3. Create A Realistic Budget
Of course, it's important to consider all the materials you'll use for the remodel, the installation process, and the expenses related to hiring a contractor; however, that's not all you need to consider. What a lot of people forget about when creating a home improvement project budget is to set aside some money for accommodations, food, and transportation while the project is underway. Talking to your contractor about what he thinks is a reasonable expense for some of these things could also be a good idea since they'll likely have more experience in that regard. As for where you'll sleep – you could ask a friend or a family member to let you stay with them for the duration of the project, or if you really want to, you could rent an Airbnb (a vacation rental platform with over 648.7M shares of ABNB outstanding) or stay at a local hotel. It should go without saying, but it's also important that once you think you've settled on a realistic budget, you add a bit more to it. There's hardly ever been a home renovation project that really stayed within the nominal budget.
4. Know The Stages Of The Remodel
Breaking down the remodel into smaller projects and knowing the estimated timeline for each one can help you avoid becoming overwhelmed. While this will depend on many factors – the size of your home, the kind of additions and improvements you're considering, the contractor, and the weather, you can look up how long these things last on average. Perhaps the first stage is the demolition work, and which will take about two weeks to complete; then there are another four weeks for the rest of the construction work, and finally, another week to install the last remaining fixtures and furniture if necessary. Not only will this help you make plans and stay in a more relaxed headspace, but it will also be a good way to check if the contractor is following the schedule as intended – if they have to take longer than expected or if it seems like they're rushing through some of the work.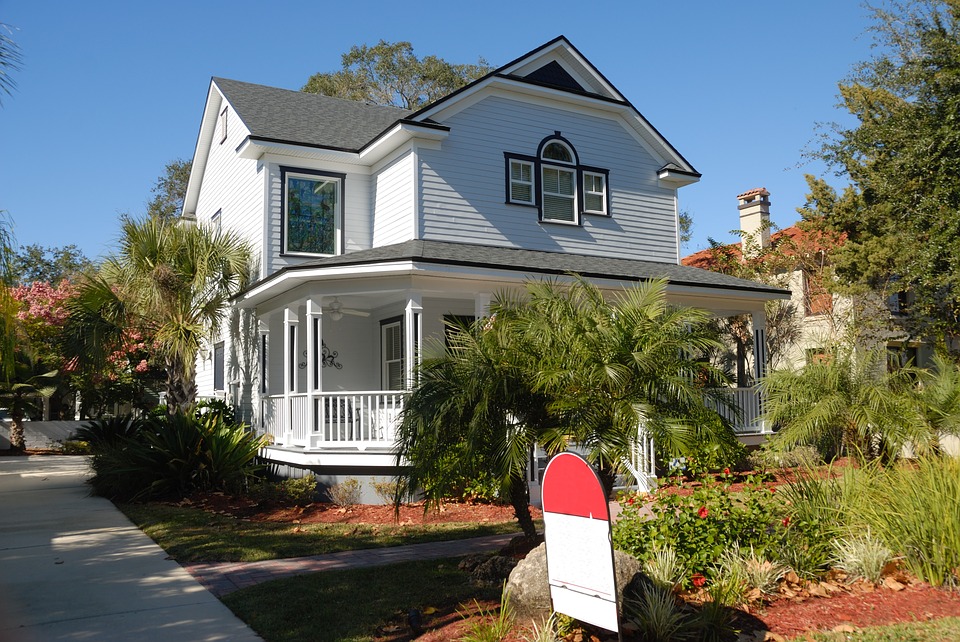 The house renovation project is an exciting and dynamic time that can also be stressful and frustrating at times. While it's important to keep a handle on your stress levels for the sake of your well-being, doing some research, communicating with the contractor you're considering hiring, and setting aside money for accommodations can really help make this project an easier one.