Does your home have an awesome YouTube property video or just a video collage of your property photos with music?!
GREAT NEWS. You can now upload a YouTube video directly on your beycome listing! Here's how:
First, you will enter your Owner Area by scrolling your cursor over your name in the top right hand corner of the listing, a drop down box will appear and you will select "I am an Owner"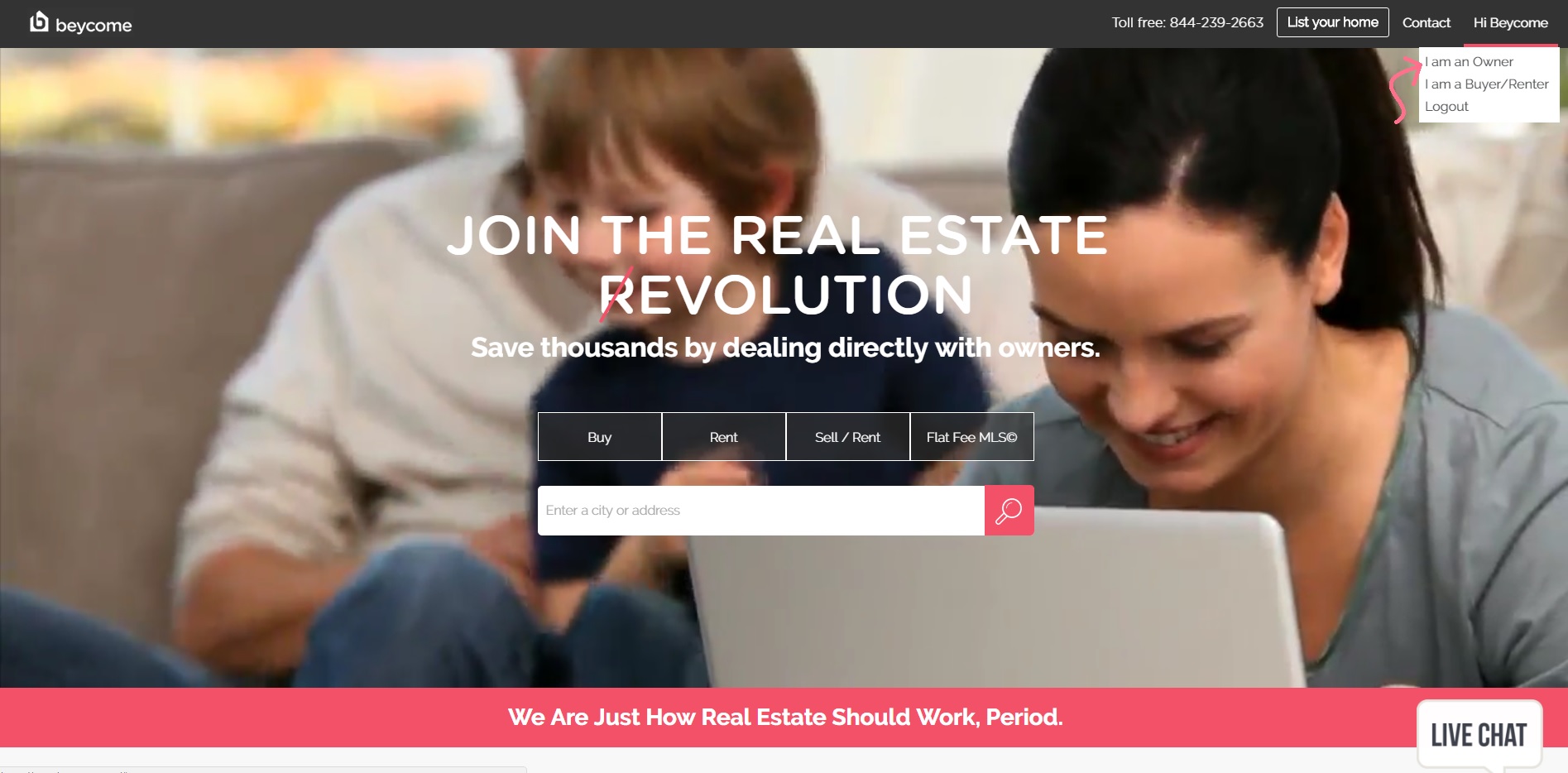 Yay! You've now accessed your Owner Area. You will see your listing and click on "Edit Your Listing".

You will now see a variety of tabs to your left hand side, you will select the tab that reads "Pictures/Video".

Now you will see where  you have uploaded your photos. Scroll down and you will then see "Video: A good video is the better way to show your property!". Underneath you will see where you can paste in your YouTube video URL!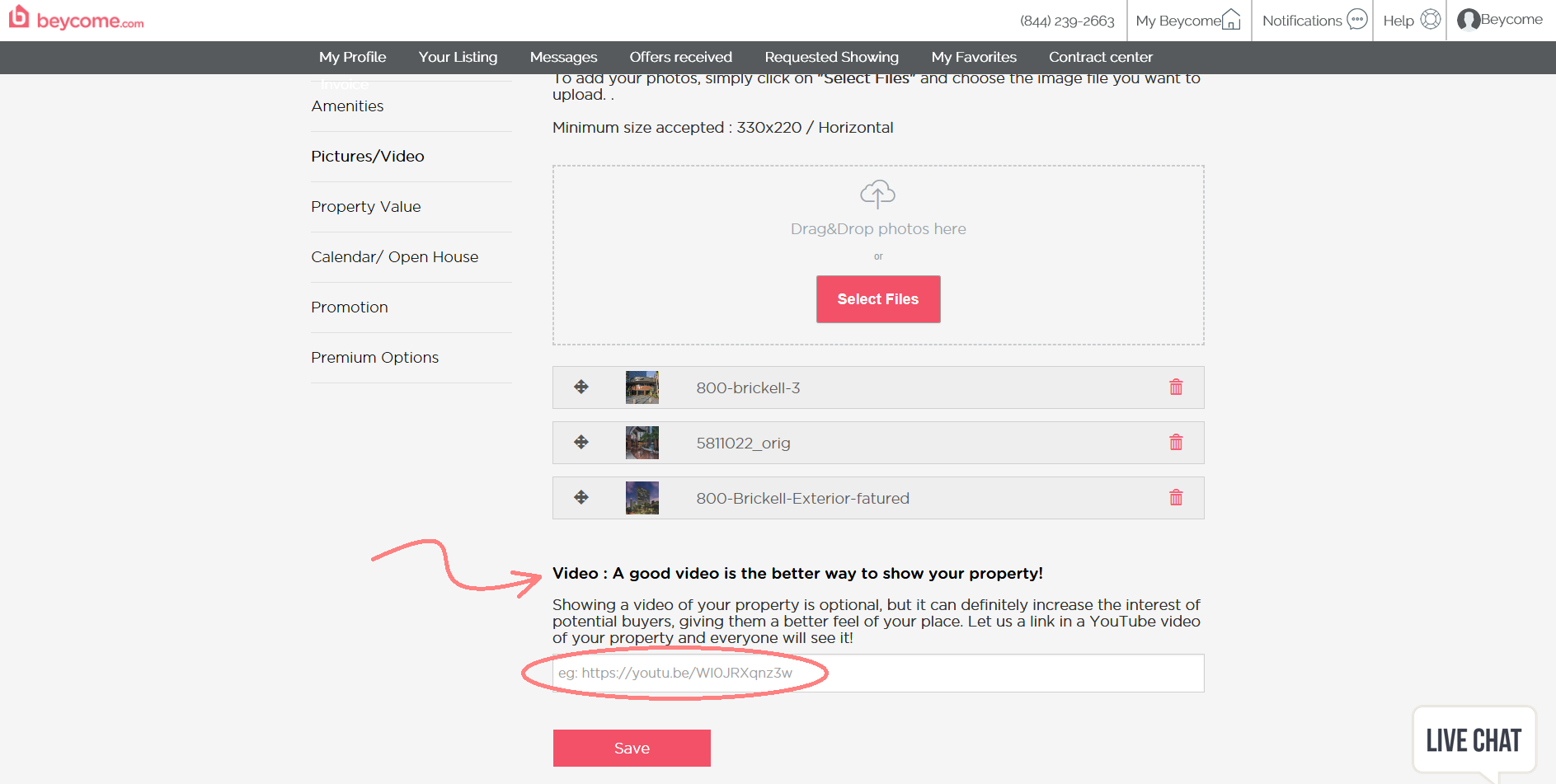 If you are not sure where to find the correct link to share, go to your YouTube video and find the button "Share" located under subscribe.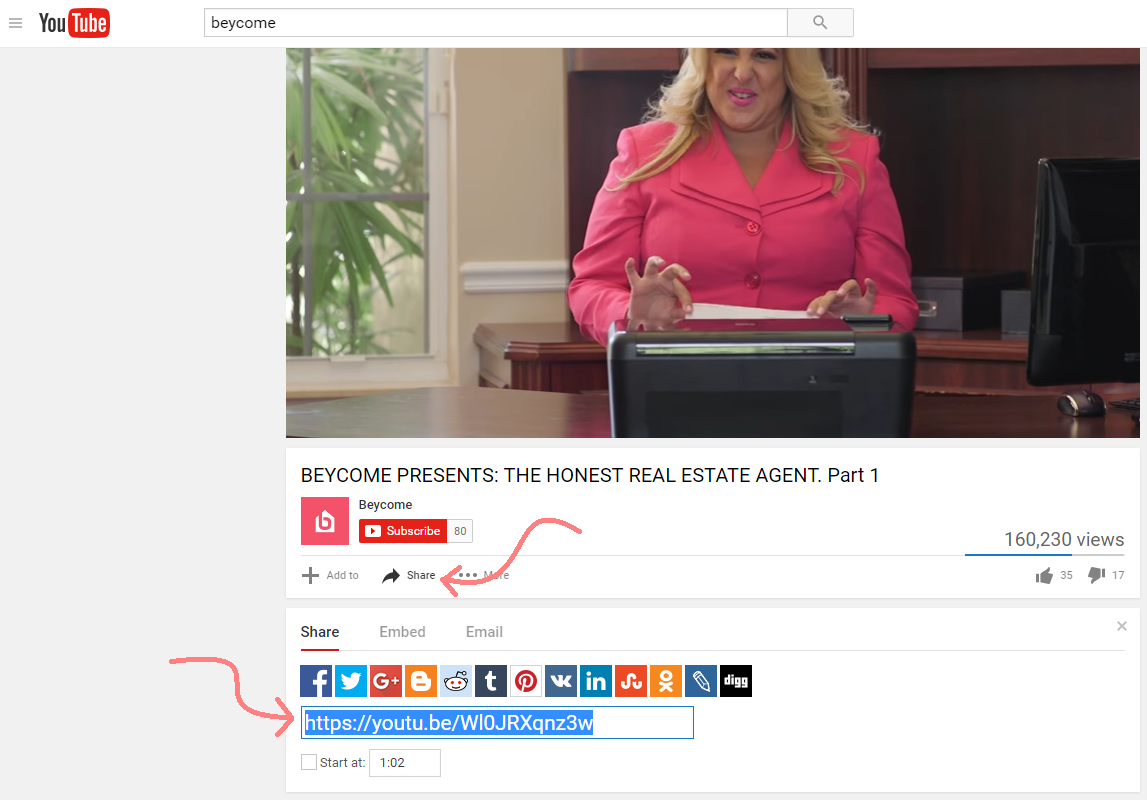 Copy and paste the correct URL into the proper listing area and click save! There you have it! You will now have your video posted on your beycome listing, helping potential buyers and tenants get a better feel of their future home!
Remember, exposure is so so SO important for your property during this process. We highly encourage that you also share your listing on all of your social media platforms and to take advantage of the marketing tools we offer completely free which include flyers, business cards and a personalized yard sign!
Please check out our FAQ for any more information regarding our site and services!