Miami is a remarkably "Instagrammable" and vibrant city – that alone is a big pull for young professionals, as most successful young professionals are running a side-hustle that for sure incorporates brainstorming their Instagram-game. While the neighborhoods like South Miami or Pinecrest are beautiful and amenable in their own rights, especially for families, there are certain parts of Miami that are more young professional-friendly than others. Below are the best places to live in Miami for young professionals in 2019, for many reasons – including that they all inherently have the ability for you to take an incredible photo on your lunch break. At the end of each listed area are closely surrounding areas that are easy commutes and potentially have lower rents than the main listed area (with their own personal flair).
Brickell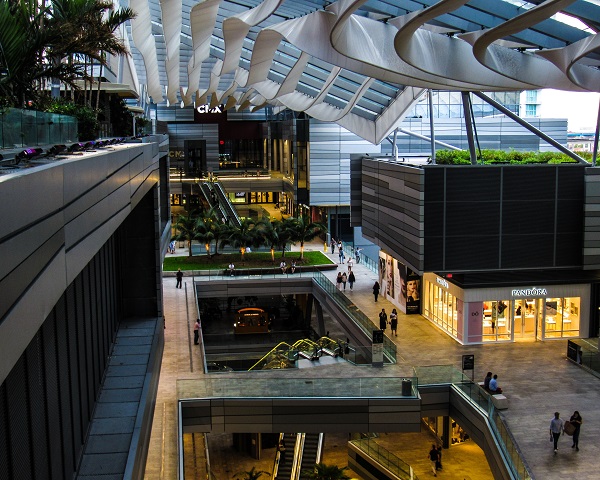 Brickell is a bustling, colorful, and increasingly hip metropolitan area of Miami, close to Downtown Miami and I-95. Miami's free trolleys, as well as the free Metro-Mover and the standard Metrorail, all run through the center of it. There are a number of businesses that call Brickell their home, from banks to start-ups and everything in between. On top of that, Brickell sits right on the water in a beautiful fashion and right near Brickell Key, which is walking distance from Brickell Avenue. While rent is certainly on the higher end, if you have a job in Brickell and can secure an apartment in Brickell as well, you are essentially living a full-fledged metropolitan life lined with palm trees and ocean air.

You can find something affordable if you look hard enough, and many young professionals are ready and willing to group together as roommates to live in this sought after and exciting area. In addition, there are many gyms to join in the area, like Equinox and LA Fitness, both of which are in the center of Brickell near the transit stations and are easily accessible, along with Brickell City Center, which gives you a chance to hit the Apple store real quick in a tech emergency or pick up any necessity quickly.

Parking can be a bit tricky like any other dense metropolitan area but is totally workable, and Brickell makes up for it by being very walkable with a walk score of 84. That's only 5 points away from New York, coming in at 89, and 3 points higher than Boston, with a walk score of 81 – two of the most young-professional-friendly cities in the world. You can easily walk to work in Brickell, and you will have any food option or preference available to you during your lunch break here, from upscale dining to a quick grab at Publix.

Adjacent to Brickell
Little Havana
Located directly west of Brickell, Little Havana is a centrally located area close to both SW 8th Street, also known as "Calle Ocho", as well as Coral Way. There's plenty of affordable and comfortable rental options in Little Havana, and Calle Ocho does not disappoint – its notoriously rich and vibrant Cuban culture lines the street on both sides with plenty of authentic food options as well as hip coffee shops, theatres, and bakeries. SW 8th Street runs through Little Havana and straight into the center of Brickell. Check out Azucar, a popular ice cream stop on 8th street as well as The Ball and Chain for live music, food, and drinks.
Shenandoah
A bit further west than Little Havana but still very close to Brickell, Shenandoah is close to Coral Way and also near 8th Street. Shenandoah also has affordable and comfortable rental options, and Coral Way runs straight into the center of Brickell – and has food options, cafes, and storefronts lining either side. Check out Shenandoah Park and Shenandoah Library, right off Coral Way in the center of Shenandoah. For a casual but fun after-work outing, check out The Mighty on Coral Way for drinks and a game of pool, or Jada Coles for some pool and live music. Also on Coral Way in Shenandoah is the local favorite Neme Gastro Bar which features live jazz music every night, all week, and a delicious food and drink menu.
The Roads
The Roads, located just southwest of Brickell, is an area of Miami where the roads – literally – do not follow the grid of every other part. Because of this, every street in The Roads are "roads" (Rd) not labeled as street, terrace, or avenue, like the rest of the city. A very well-kept and special area of Miami, The Roads are close to Brickell, US-1, I-95, and also two of the most beautiful parts of Miami – the Vizcaya Museum and Gardens, a breathtaking museum and garden reserve, and Virginia Key, right on the water (and with ample, free parking).
Coconut Grove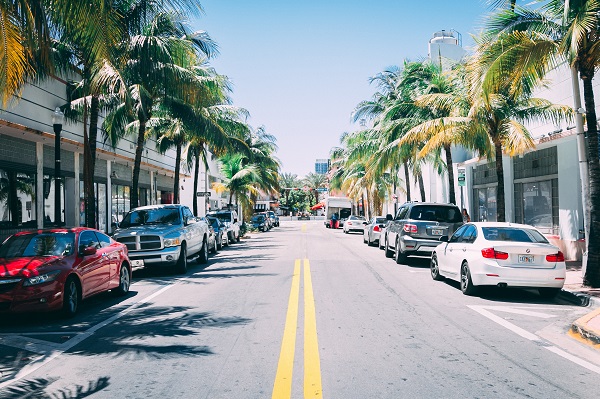 Coconut Grove is the home of Miami's City Hall and is an especially unique but also a comfortable spot for young professionals. Full of successful startups and entrepreneurs, Coconut Grove is a tight-knit, beautifully brick-laden community with ample food options and walkability. There are a lot of young professionals working, living, and thriving in the Grove, and rent (if you do a little research) is reasonable. There's plenty of parks, so if you are a young professional with a dog, Coconut Grove is particularly dog-friendly. Between Kennedy and Regatta (Regatta is where City Hall is), you'll find a good spot to take your furry friend before work and catch a nice breath of ocean air by the water.

Peacock Park in Coconut Grove has free yoga (and it's super popular among the young professionals' group) every Tuesday and Thursday right after work, from 6-7 pm. Every Saturday, from sunrise to sunset, the Coconut Grove Farmer's Market hosts some of the freshest organic produce and general farmer's market fare/products available in South Florida. You'll catch a lot of up-and-coming brands and businesses with stands at this farmer's market and can enjoy their products while also jumping into a networking opportunity – so bring your business cards.

You'll find a mix of the bohemian artist legacy with artful, successful boutiques here along with the more upscale, big-branded types of businesses, but that's exactly what makes the Grove so lively and appealing. There are local staples and local haunts where you can find politicians simply hanging out for a pizza at Harry's or catching a movie at the theatre right in the middle of the Grove, Cinepolis, and The Taurus is a great spot to catch local stand-up comedy every Thursday night of every week. With the nightlife, parks, cafes, and artist culture, a lot of "Grove-ites" find themselves staying in the Grove, and for good reason – Coconut Grove is in the top 10 most walkable areas of Miami, with a walk score of 75.

Another note about Coconut Grove for all the young-professionals – if you live in the Grove, you automatically have access to the Ritz Carlton pool for free. You're welcome.
Adjacent to Coconut Grove
Silver Bluff
Just south of Shenandoah and Coral Way and north of Coconut Grove, Silver Bluff is right near US-1 and I-95 – once you cross US-1 from Silver Bluff going north to south, you're in The Grove. Silver Bluff is an especially central area, close to both Coral Way and I-95, which makes it especially easy to commute to and from. Check out Middle East Best Food for some of the most delicious Mediterranean food, and Cafe Croissant for a budget-friendly, authentic French brunch (and the best almond croissant you've ever had). El Carajo is also a Silver Bluff staple – a highly-rated tapas restaurant and cafe that is also part of a gas station, adjacent to US-1. Another classic Silver Bluff spot is Mary Coin Laundry, a quirky laundromat open 24/7 that also doubles as a delicious juice bar and diner.
Coral Gables
Although technically its own city and not part of the city of Miami, Coral Gables also known as "The City Beautiful" is a particularly beautiful and young-professional-friendly area just west of Silver Bluff and north of Coconut Grove. In fact, Coral Way becomes "Miracle Mile" – the main stretch that runs through the heart of The Gables – when you drive down Coral Way through Silver Bluff and into Coral Gables. Full of restaurants, cafes, salons, and plenty of businesses, Coral Gables is an incredibly noteworthy option for living and working near The Grove. Check out Giralda Plaza for some good eats and unbeatable lunch-break terrain full of fountains, marble, and a seasonal, somewhat interactive art installation that always lines the center of the plaza. The Gables also has a fully-equipped and beautiful Venetian Pool that offers special rates for Coral Gables residents..
Downtown Miami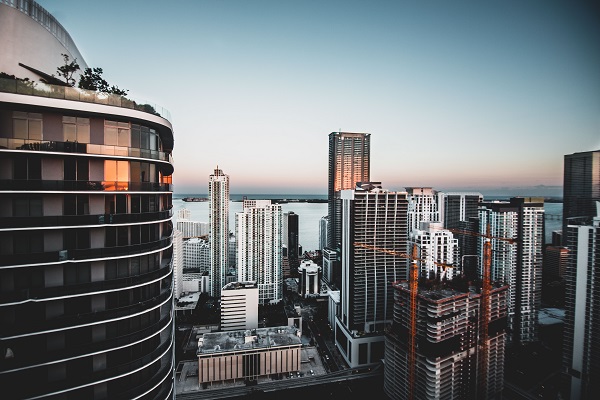 Sitting right next to the Miami River and known as the cultural and financial center of Miami, Downtown Miami is a popular place for young professionals as well as professionals, in general, to work and live. Known presently as the fastest growing area of Miami, Downtown has recently been undergoing a noticeable amount of construction, renovation, and innovation, with high-rises springing up in many areas.

A lot of these high rises are awaiting occupants. They sport unique yet aesthetically pleasing architecture in true Miami fashion. One of the most prominent architectural structures in Downtown Miami is the recent Scorpion Tower by the famous architect Zaha Hadid. Home to many major museums like the Perez Art Museum and educational, legal, business, entertainment, and historic buildings, the Business District in the center of Downtown (what is most referenced when speaking of "Downtown Miami") has some of the oldest and most beautiful buildings in the entire city.

Bayside Marketplace, a multi-level marketplace sprawling beside an open park area in the middle of Downtown and blocks away from the water, is full of food and retail options (the latter containing some of the best deals in retail that you'll find in the entire city) and is a favorite spot on weekend nights. It's easy to get in and out of the downtown area with the Metrorail as well as the free Metromover running to and from the center.

If you're working Downtown, lunch breaks include ample sushi, Mediterranean, and cafe options, or the popular and well-stocked Whole Foods right near the bridge to Brickell that boasts an incredible hot food section. Coming in with a solid walk score of 79, Downtown Miami is easily one of the most culturally dense and historical metropolitan areas of the city and only continues to grow and develop.
Adjacent to Downtown Miami
Historic Overtown
Directly Northwest of Downtown, Overtown is known as the mecca for the past visiting artists of Miami who would historically go "over town" after their shows elsewhere in the city. An integral part of Miami's culture, Overtown has been becoming increasingly popular among young-professionals because of its diverse culture, entertainment options, art exhibits, and soul food options. Check out People's Bar-B-Que or any of the Overtown Farmer's Markets to get a taste of Overtown that will not disappoint..
Arts & Entertainment District (Omni)
Previously known as "Omni" and recently dubbed the Arts & Entertainment District, this area is near Downtown Miami and offers some loft-living options as well as a diverse community of theatres, artists, musicians, and health-conscious establishments. Home to the Adrienne Arsht Performing Arts Center, the Arts & Entertainment District is quickly developing, so rent can be a bit lower than most other areas near Downtown – but not for long.
Wynwood Arts District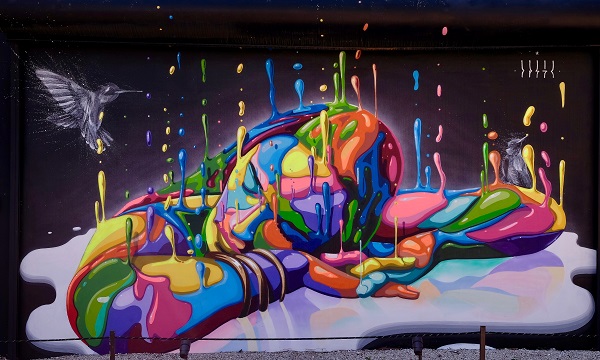 A colorful, explosive area of Miami, Wynwood is full of incredible street art and foodie-fare on every corner. Close to Downtown Miami, the Wynwood Arts District has some of the best work-live options for young-professionals that the city can provide, with loft-living being among the most popular choices in this area.

The Wynwood Walls is a unique outdoor museum, sporting some breathtaking, detailed, and colorful murals to walk through and enjoy while surrounding streets have warehouses converted into many different museums, breweries, cafes, ice cream shops, bakeries, storefronts, businesses and restaurants (also covered in mural and street art).

The Wynwood Yard, another Wynwood staple, is an especially fun option for lunch or dinner – a number of food trucks are parked in The Wynwood Yard, offering their affordable and increasingly gourmet fare, along with a stage for live music and a small retail shop in the center.

There is always a culturally dense event full of food, fun, and art happening in Wynwood. Plenty of businesses are also headquartered in some of the warehouses that have been renovated, and many young professionals work in these buildings. With a staggering walk score of 94, Wynwood is an incredibly lively and exciting place for any young professional who is also into art, food, music, or craft beer.
Adjacent to Wynwood
Edgewater
Continuing the artistic culture of Wynwood, Edgewater is home to the YoungArts building, an artistic structure previously known as the Bacardi Building that hosts events and exhibitions. Edgewater is a great place for young professionals to live and work or commute to Wynwood, and the area contains an extensive choice of restaurants and cafes – plus, the trolley runs from Edgewater straight into Downtown, too. Check out Margaret Pace Park in Edgewater, one of Miami's most beautiful parks as it sits right next to the sparkling water.
Midtown Miami
A bit more metropolitan than Wynwood, Midtown Miami is home to a lot of businesses, restaurants, and another area with a prime walkscore, coming in at 96! With a ton of options for both living and working, Midtown Miami is a prime location for commuting between Downtown/Wynwood area and the office. Midtown is also home to a Miami favorite, Lagniappe, which is a great after work or weekend spot to get a drink, eat, and hear some live music, and a favorite, especially among young professionals.
Buena Vista
Buena Vista, within the last year, has become increasingly popular with young professionals, and some of that has to do with both its proximity to Wynwood and also the opening of Upper Buena Vista, a complete outdoor oasis like no other. Free Wi-Fi throughout, bohemian/island architecture that incorporates a ton of breathtaking trees, shops, cafes, sunshine, and fresh air – if you need to catch up on some emailing, or catch up with friends, and then take a picture of your setup, Upper Buena Vista is probably the best place in Miami for your next perfect brunch and photo-op. The main restaurant, Vista, in the center of Upper Buena Vista features a rooftop bar with views of the city.
Miami Design District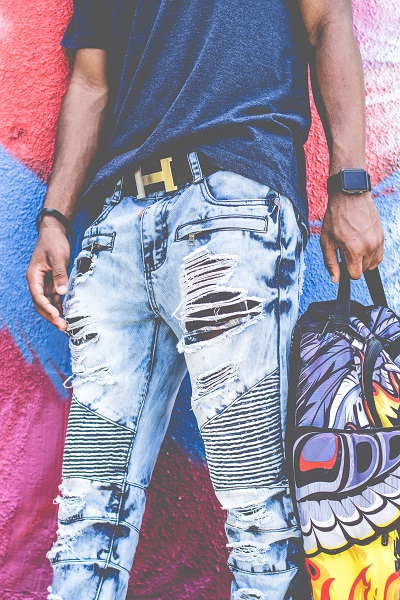 The best way to describe the Design District is sleek. Very sleek – a Blue Bottle Coffee sits beside the most happening business building in the Design District, directly across the street from Tom Ford and any other upscale designer/retail storefront you can think of – the Design District has it.

This neighborhood is dedicated to fashion, design, architecture, and dining – and you can find all of these things as both a visitor and also a young professional looking to work in any of these fields in the Design District. It is a luxury shopping destination full of impeccable, clean architecture and storefronts and ample opportunity.

In the center of the Design District is the newly opened St. Roche Market, reminiscent of the food market in New Orleans, and features vendors from local Miami staples and all different varieties of cuisines – including a section for the famous vegan pastry chef, Chloe Coscarelli, of by Chloe.

This area is sleek and artistic all the way down to the main parking garage, which features four separate, massive outer installations from artists around the world.
Adjacent to Design District
Little Haiti
Also known as Lemon City, Little Haiti, sitting just North of the Design District, is not a very touristy part of Miami, but because of that you can truly get a feel for authentic Haitian culture and cuisine, and this area has emerged as a haven for young professionals looking for reasonable rents near Wynwood and the Design District. Check out the Little Haiti Caribbean Marketplace for Haitian arts and crafts, food, and Free Wi-Fi.
Little River
An up-and-coming area north of the Design District as well, Little River has gems popping up left and right, especially in the culinary realm. Featuring some of the best lesser-known restaurants in Miami, Little River is cultivating a following quickly, especially among young professionals looking for the next best tasting and well-designed place on a budget. Check out the Rail 71 Cafe in Little River for some seriously good cafe eating and a taste of where this unique area near the Design District is heading.
Upper Eastside Miami
North of Edgewater and east of Little Haiti, Upper Eastside Miami is quickly becoming as colorful as Wynwood and the Design District, with condos and storefronts increasingly displaying local art and distinctive architectural design – but it's much closer to the water, and a bit more residential. Biscayne Boulevard runs central to the Upper Eastside and connects the Upper Eastside with the Design District. Check out Morningside Park in the Upper Eastside – it's a can't-miss waterfront opportunity.

Miami Beach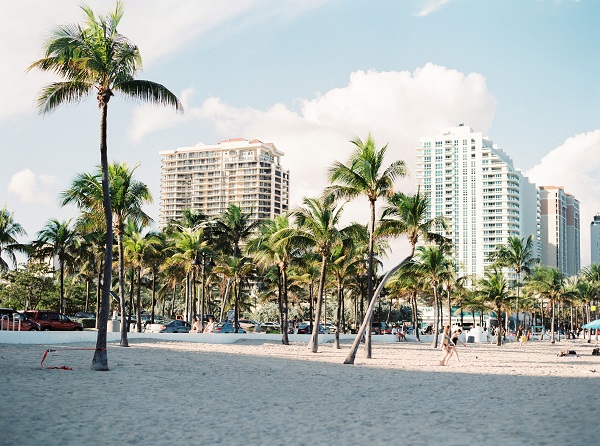 The quintessential Miami experience, any young-professional will find something in Miami Beach – whether that be a morning free workout group on the beach, hanging out in South Beach, or checking out the World Erotic Art Museum in the city's Art Deco District. Like Coral Gables, Miami Beach technically is not part of the city of Miami but makes it on this list because of its young-professional-friendly, beach-front lifestyle. And, of course – the people watching is unmatched.

On Ocean Drive, you can find plenty of patrons and celebrities at cafes (along with tourists) – the high-end, business-minded culture and cuisine of Miami Beach is undeniable. In fact, rent in Miami Beach can be found cheaper than Brickell – especially if you don't live in a high-rise.

However – you would need to commit yourself to a fairly solid commute from Miami Beach into Brickell/Downtown area, a 40-45 commute most days – but if you don't want to live in the city as a young professional, and you want a beach lifestyle – Miami Beach is definitely a place for you.
Adjacent to Miami Beach
Flamingo/Lummus
Adjacent, as in, still part of but a noteworthy part of Miami Beach, Flamingo/Lummus is named after the famous Flamingo Hotel in South Beach. This neighborhood in Miami Beach is located in the lower eastern portion of the main island and is bound by Lincoln Road, a definite spot to check out for retail therapy, and Ocean Drive. Lummus Park, another notable part of the Flamingo/Lummus area, features 74-acres of urban park area on the eastern side of Ocean Drive, with palm trees and grassy areas throughout. A favorite spot among young-professionals, this area offers a local feel to an island that is notoriously touristy.
The Takeaway
Miami is a great city for young professionals. No matter what sort of lifestyle you are looking for, it's here for you in Miami. Find the spot that fits you and your lifestyle the most, check out the Miami listings on beycome, and find the place that fits into your budget (30% of your paycheck goes to rent, on average) – then start living your best life in the Magic City.