Contrary to the popular opinions, selling your house does not require you to spend thousands of dollars on home improvement and renovation. Although it is important to update your home to increase its sales value, you need to be wise enough to know the difference between smart upgrade and over upgrade.
It is crucial to understand that investing extra money in major renovations will go to waste – you will not get it back as it will have no effect on the sales value of your home.
Then how can you upgrade your home smartly to get the best selling price?
You need to make only minor upgrades in your home for selling your house. Doing so will not only contribute to your home improvement strategy but also the money that you will spend on simple repairs and updates will bring you profit.
Here are some home improvement ideas that you should consider when selling your house to get the best price.
Consult a professional for improvement ideas
A professional interior decorator or an experienced real estate agent can give you amazing home improvement ideas that you might never come up with on your own. They will give you tips to make your house sellable by visiting and inspecting your home personally.
You do not necessarily have to hire them to sell your house but they can surely be of great help in staging your house for the buyers.
Remove popcorn ceilings
Before selling your house, it is important to update its theme. If it has popcorn ceilings, the first thing that you should consider doing is replace them with something that goes with the modern theme. Popcorn ceilings are not only outdated but can also be harmful to your health as they collect dust particles and allergens.
Removing these ceilings is likely to be a difficult job so you should consider calling a professional to do the job for you – the good news is that they do not charge much.
Carpets and rugs are a big NO!
Worn out carpets and rugs never look good in a freshly upgraded house. They get dirty from time to time, offering an unpleasant sight to look at. If a buyer comes across a dirty or worn carpet, he is likely to walk back through those doors. Consider replacing carpets and rugs with tiles or hardwood floor to impress buyers.
Energy efficient toilet
Home improvement may also involve building a low-flow toilet. These modern toilets are energy efficient as they only use a gallon of water. On the other hand, older models can use up to two gallons. This makes low-flow toilets extremely inexpensive. Moreover, you will not find them stopping up either. Having these energy efficient toilets in your house will attract buyers and increase your home's sale value.
Energy efficient windows
If your house has old, single-pane windows, you need to get rid of them. These windows might send the potential buyers away. So, improve your house by adding energy efficient windows – energy efficiency seems to be very important for the buyers.
Energy efficient insulation
Does your home rely on old doors for insulation? If yes, you might want to consider adding extra insulation to your attic. A home that supports the idea of saving energy is a home loved by buyers because living in and maintaining such a house costs much less than a house that lacks basic insulation. Therefore, before selling your house make sure that it is energy efficient.
Consider painting your house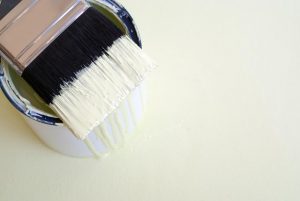 This is perhaps one of the most important improvement ideas for your home. No matter how recently you painted your house, consider repainting it before selling. Only this time, choose neutral colors because prospective buyers will find your house desirable. Not to forget, fresh coats of paint on the walls will make your house look clean and updated.
Add a deck
The home improvement idea of adding a deck will add great value to your house. Since people are growing fond of spending their vacations at home and enjoying fun activities with their family in the backyard, adding an appealing deck will help you in selling your house.
The cost of adding a deck varies according to the size and design of the deck you choose. We suggest you buy an affordable deck and not go overboard with the idea.
Install LED light bulbs
LED light bulbs are popular for lasting for long periods of time. Hence, they help you save money. Installing these light bulbs in your house before selling it will catch the attention of buyers – who would not want to save their hard-earned money?
However, there might be potential side effects of these LED lights for your eyes. Therefore, you need to make sure that you light up the rooms with lumens before installing these lights so that its exposure does not over saturate.
Get a private sewage pump
Another valuable home improvement idea is to get a private sewage pump. This will ensure that you have sewage available whenever you want. Having a private sewage pump has its own benefits and if your house has it, potential buyers will be impressed.
While getting a private sewage pump is not at all costly, you will certainly get your spent money back when you sell the house.
Conclusion
You need to prepare your house by redesigning and upgrading it before you put it up for sale. Spending a lot of money on major renovation and updates is never a wise decision – it does not pay off. All you need to do is make simple updates, such as changing the ceilings and floors, painting the walls, and adding some modern equipment in your home that is not only inexpensive but is also beneficial for increasing the resale value of your house.
You might want to contact a professional real estate broker or interior decorator before anything else because they can give you wonderful home improvement ideas that are likely to work in your favor.