Whether you're looking for ways to profit from your real estate or simply curious about the investment potential of your property, it is worth understanding how investing in the right real estate can help you create wealth. The increase in the value of a property with time and the income from rent or just two ways to profit from real estate. In this article, we will cover the basic strategies as well as relatively new ways of generating income from real estate. With this easy-to-understand guide, you'll learn how to earn more by investing your money in the right real estate.
Appreciation in Property's Value
The value of a property increases with time. This is known as appreciation, and it is probably the most common method of making money from real estate. By the time you are ready to sell the property, its value increases, booking profit for you. Although real estate profits from the increase in property value, other factors can assist the appreciation of real estate as well.
The primary way for commercial and residential real estate to appreciate value is through development and considerable improvement. The location of the property also plays an important role in the appreciation of its value. Suppose you have undeveloped land, the most obvious way of appreciating its value is by developing it. If your property is situated outside the city limits, the land will increase in value as the city expands and developers looking to purchase real estate on the outskirts. With the development of commercial buildings and houses, the value of the real estate is raised further. Remodeling a house, adding an extra bathroom, installing state-of-the-art security systems, and other home improvements are just a few ways that can help spur appreciation for the house and increase its value.
Purchase and Hold
Another great way of earning income from real estate is by buying and holding or renting out properties. This traditional method can be accomplished in several ways. You can purchase a big home and live in one of the sections while renting the others. Alternatively, you can purchase a home for a single-family and rent it out. If you're a house flipper or a landlord, you can use the services of real estate wholesalers to source great investment deals for you. Real estate wholesalers are people who identify a property in distress, which usually makes it a great deal for the investor. You can find good real estate wholesalers in your local real estate investor club or search online real estate wholesaler directory. Once you get the right property, you can either manage it yourself or hire a company to handle the management processes like addressing repair work, renting out the units, and collecting the rent regularly. This will help you cover the mortgage on the property and also your expenses.
Home-Away-From-Home Rentals
Many travelers prefer to stay in vacation rentals, like the ones offered on Airbnb, HomeAway, and VRBO, rather than the option of staying in a hotel. If you are a real estate agent, you can easily earn income by renting out a house or even a room. If your property is in a tourist destination that bustles with travelers, you're in luck. Due to the COVID-19 pandemic, the markets are low right now. However, it will pick up once the regulations are eased. That said, if you're planning to rent your space for the short term, it is crucial to check your local laws before listing your property on a rental website.
Earn Money Flipping Properties
You can maximize your profits with real estate investing by pursuing the strategy of flipping houses. It is a great way to earn money in the world of real estate. By adding high return fixes to properties in a short time and then selling them can be a profitable business. However, to be a good property flipper, you need to find properties that require fixing, have the necessary skills to oversee the renovations, and have a sense of the property's potential value and its underlying costs. If executed properly, flipping properties can prove to be very lucrative.
Basic Rent from Residential Property
This is probably the most common and the easiest way to earn profit from real estate. The vast majority of income from residential properties comes in the form of rent. If you rent out space, the tenants will pay you a fixed amount per month for a pre-specified duration of the agreement. The rent cost increases with demand and inflation. However, the desirability of your property's location plays an important role in deciding how easily you secure tenants.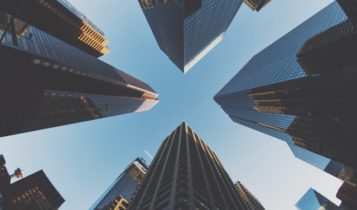 Apart from the basic rent from your residential or commercial property, you can earn money by the appreciation of your property's value with time. You either buy and hold properties or flip houses to generate substantial profit from real estate.
Discover 4 Reasons Why You Should Think About Investing In Renewable Energy