Real estate investing is the purchasing of property to own, manage, rent, or resell for a larger profit. No matter what you're trying to do with your property, you need to first determine the status of the overall real estate market to help you decide whether or not it's in a suitable condition to partake in.
How To Tell if The Real Estate Market is in Suitable Condition?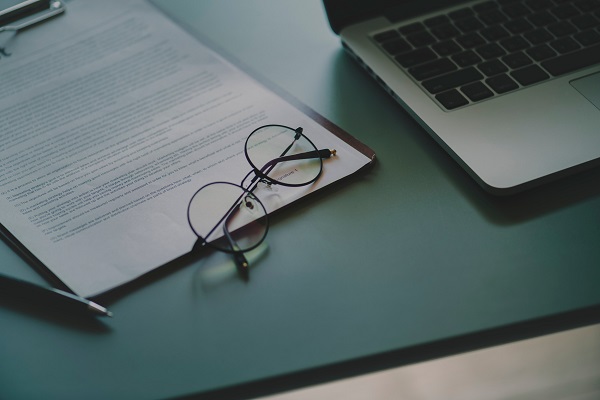 When determining the conditions of the real estate market, you need to not only do so yearly but monthly as well, seeing as the conditions typically rotate in continuous cycles.
Specific conditions to look into include:
1. Unemployment Rates:
One way to tell that the health of the economy is doing well is by looking into unemployment rates. As more people get jobs, they begin to have more spending and saving money. This would likely be true for you as well, meaning it may potentially be a good time for you to make the move you've been dreaming of.
2. More Buyers
Upon partaking in home showings, you may come to discover that bookings are tight, or that there are several families fitted into one tour. This may indicate one of two things. It could mean that the seller doesn't have a lot of time to have showings, or that buyers have become more apparent due to a stable economy. Typically, it will be a result of the latter, which means its likely a good time for you to do some real estate shopping.
3. Frequent Ads and Sales:
As you're driving to work in the morning, you may pass by an abundance of yard signs. This should indicate to you that the market must be in pretty good standing, seeing as so many people are joining the market. Additionally, ads on Facebook or Instagram may act as signs as well.
4. Median Prices Stabilize:
No matter the condition or newness of a home, average prices drop during any depression or recession. As prices appear to rise and become steady, it means that the economy is doing so as well. This should inform you of the conditions of the market.
5. Interest Rates Aren't Too High
Lower interest rates typically mean the economy is doing pretty well. When there is less money circulating in the real estate market, interest rates increase significantly. As conditions improve, the opposite occurs.
Once you've determined whether or not the overall economy is in a good enough state for you to buy in, you should look into the areas where home sales are exceptionally well.
Listed below are some of the best neighborhoods for investing in 2018.
    1. Atwater Villiage, Los Angeles, California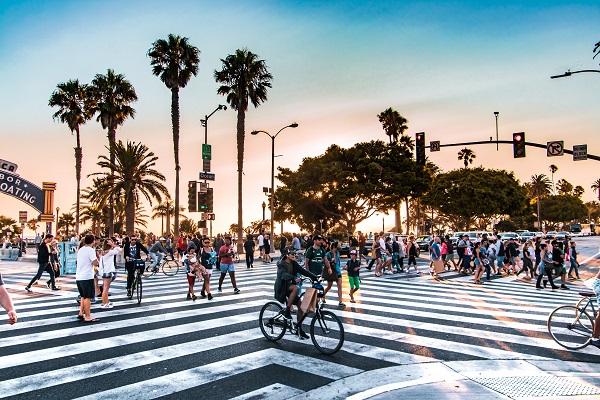 Median Home Value: $627,646
Median Rent: $1,404
If you love living in the big city, surrounded by tons of action and activity, Los Angeles might just be the perfect place for you. With over 4 million residences, not including those within the 90 surrounding cities, Los Angeles stands as one of the most popular places in the United States. Due to the vast size of LA, there is lots of land to invest in. Additionally, the terrain differs greatly in whichever direction you go.
Atwater Villiage, the best neighborhood to live in, lays right next to the Los Angeles River, providing the area with rich, fertile soil. Not only is this area aesthetically pleasing, but it also has one of the most stable economies in California.
Atwater Villiage is best known for its unique architecture, where which no two houses look the same. Additionally, its a bit more reserved compared to most places found in LA. The people living here are very diverse, which is reflected through all of the cultural restaurants and shops nearby.
Due to the frequent influx of young, aspiring individuals, purchasing any sort of property in the area would be a great investment.
Other great neighborhoods in Los Angeles include Beverly Groce and Culver Bay.
     2. Rollingwood, Austin, Texas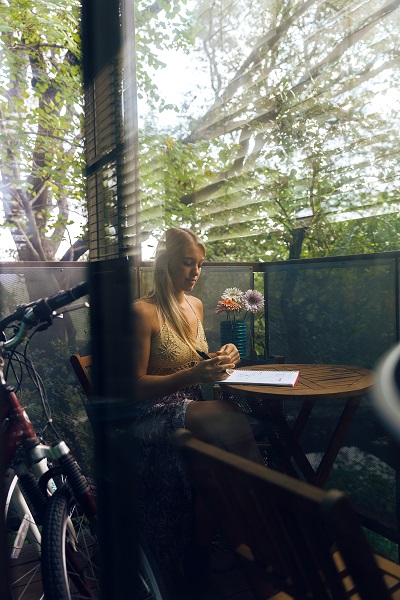 Median Home Value: $839,200
Median Rent: $2,424
If you're a small town lovin' individual who also enjoys frequent visits to the big city, Rollingwood is the best place you could possibly move! Located only minutes from the city, it is in great proximity to walking to the botanical garden or a great weekend outing. Additionally, the surrounding vicinity is filled with forested areas and recreational parks.
College graduates, as well as other individuals, are always moving in and out of Austin, meaning that the property here is always in high demand. Whether you're buying, leasing, or selling, homes in Rollingwood are of high value and bound to be a great investment.
Other great neighborhoods in Austin include Barton Hills and Tarrytown.
     3. Preston Highlands, Dallas, Texas
Median Home Value: $318,814
Median Rent: $1,444
Preston Highlands is a suburban neighborhood located in the Dallas metroplex. It has been deemed the best neighborhood to live in in the Dallas-Fort Worth area as a result of the clean-cut appeal, as well as everything offered within the surrounding areas. Favorite hangouts include the Preston Shopping Center, as well as many five-star restaurants.
A majority of residents move here due to its nearby location of some of Dallas's most elite private institutions, including Episcopal School of Dallas and Jesuit College Preparatory School Of Dallas.
The neighborhood is great for families, meaning that surrounding buildings and attractions are as well. Investing in the local real estate would continuously reel in large groups, particularly families, prompting a great profit back to you.
Other great neighborhoods in Dallas neighborhoods include Lake Highlands and Richardson.
     4. University Place, Houston, Texas
Median Home Value: $696,231
Median Rent: $1,334
University Place offers a smalltown vibe, while still being a big city. It is located about 15 minutes from downtown, a few blocks from Rice University, and in relative distance to famous museums and parks.
This upscale neighborhood has recently been transformed from old-style homes, to mini-mansions, where which white-collar professionals are known to live. As older generations of owners move out, and new ones come in, the real estate value continues to increase. Investing in this property now and see great increases in value in just a few years.
Other great Houston neighborhoods include Second Ward and Clear Lake.
     5. Coconut Grove, Miami, Florida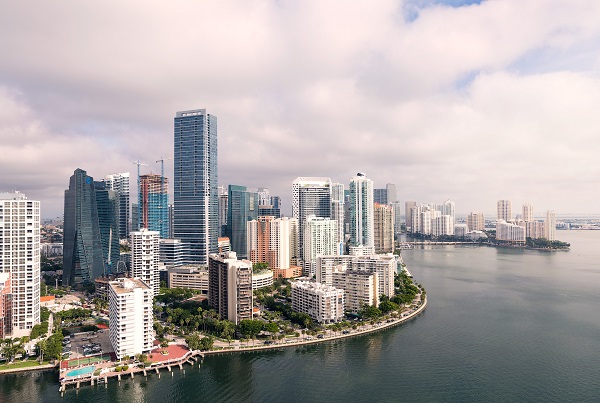 Median Home Value: $564,394
Median Rent: $1,301
Although Coconut Grove may just appear to be the typical modern day, luxe neighborhood, the people and ideas within it are what makes it stand out. The residents of this area are a part of a counterculture, where which they carry a hippish and free-spirited demeanor.
Additionally, the neighborhood is located nearby several in-demand facilities, including juice bars, shopping centers, and local cafes. It is also a hub of the boating community, seeing as it lays directly next to Dinner Key.
This neighborhood is located right next to the Miami River, where which new apartments and condos are continuously being built. Become and a real estate manager or owner for property today and reap the benefits in just a few years!
Other great Miami neighborhoods include Coral Gables and Aventura.
     6. Paradise Valley, Phoenix, Arizona
Median Home Value: $1,733,800
Median Rent: $1,314
This small suburb offers both a secluded feel, as well as various scenic views. From many of the homes, you're able to see both Mummy Mountain and Camelback Mountain. The real estate found here is very modernized with a southwestern style,  and lays within all of the beautiful environment. Additionally, residents find themselves enjoying the nearby attractions, such as the Paradise Valley Mall, Paradise Valley Skatepark, as well as the various hiking trails.
Investing in property in this location would be very beneficial, considering all of the available land that lays within it. Additionally, retired couples are always looking to put their money here. Buy some property, renovate it, and sell it for even more!
Other great Pheonix neighborhoods include Arcadia and Desert View.
      7. Midtown, Memphis, Tennessee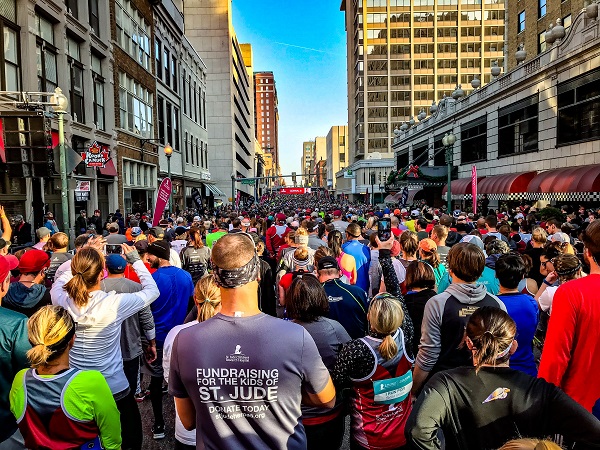 Median Home Value: $570,000
Median Rent: $700
This area of Memphis is also known as the arts district. It is known to have some of the funkiest and diverse group of residents. The number of people moving in continues to grow as a result of the various types of real estate that can be found here. Homes range from old-school 1900s-style houses, to modern-day mansions.
Several popular attractions surround the homes, including the Brooks Museum continues the Memphis Zoo, and the Memphis College of Art. Several underground bars and restaurants are also located nearby, attracting a typically younger crowd.
A majority of residents that appear to be coming in to this neighborhood are young millennial, hipsters. Investing in the types of establishments that fit the demand of that demographic would allow the investor to greatly profit. Hurry and partake in this real estate marker of Midtown, Memphis before prices rise even higher.
Other great Memphis neighborhoods include Cooper-Young and Crosstown.
      8. Capitol Hill, Washington, DC
Median Home Value: $789,343
Median Rent: $1,623
Capitol Hill is one of the main historic hubs of the United States. Famous landmarks and buildings that can be found here include the capitol building, the Library of Congress, and the Supreme Court. Additionally, several upscale restaurants and bars run down Pennsylvania Avenue.
The area continues to receive a great influx of visitors and new residences as a result of its spacious atmosphere, as opposed to the densely packed downtown. The area also contains some of the best public and private schools for all grades. The area also hosts the Eastern Market, which is a vending event of all kinds of different, delicious foods.
The people living within Capitol Hill are made up of primarily political professionals who are already heavily acquainted with the world of investing. Joining in on the action would not only help you make a good profit, but it would also help you meet people who could potentially aid you throughout the process.
Other great Washington neighborhoods include Cleveland Park and Penn Quarter.
      9. Lincoln Park, Chicago, Illinois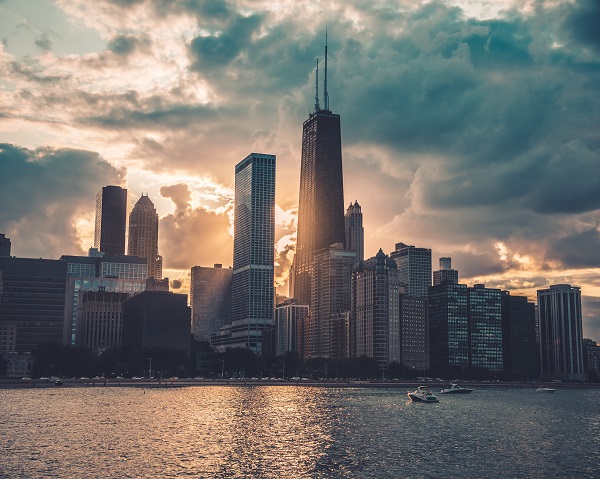 Average Home Value: $546,359
Median Rent: $1,480
People are continuously drawn to this area due to the tree-lined streets, and nature-provided appeals. The area offers several parks, museums, and the nearby Chicago Zoo. Another popular attraction in Lincoln Avenue, which contains hundreds of both underground and upscale bars.
The neighborhood is perfect for anyone, no matter if you have a big or small family. If you're looking to invest, it would be wise to do so now, seeing as more and more people are beginning to move in. Additionally, the economy surrounding bars and restaurants is at a healthy level, and is ever-increasing.  
Other great Chicago neighborhoods include Lake View and Edison Park.
     10. Wallingford, Seattle, Washington
Average Home Value: $597,140
Median Rent: $1,574
This suburb-like neighborhood is located between two of Washington's most beautiful lakes, Lake Union and Green Lake. Located just a few minutes away is an abundance of record stores, merchant shops, and underground eateries.
The area has recently been deemed an up-and-coming neighborhood, which is why the time to invest in properties is now. As more people are moving in, more money begins to circulate. Buy real estate that fits the demand and aesthetic of the community to have cash flow back to you!
Other great Seattle neighborhoods include Central District and North Admiral.