For most people, moving is one of the most dreaded experiences. Whether you are moving to a new apartment or you just bought your dream home, moving is never without several challenges to deal with. For a smooth experience, the process requires proper planning, at least a few weeks or months. This should be done depending on the size of your household, how much stuff you own, and where you are moving to, among other factors. It also requires involving professional hands like Colonial Van Lines and making sure you have the financial capability for your move. In short, moving becomes quite easy if you are well informed and prepared. With this being said, here are a few tips to help you through the process of moving.
1. Get to Know the Area You Are Moving Into
Moving is a necessary aspect of life. We relocate from time to time for a variety of reasons including business, family, relationships, or simply a change of environment. Whatever your motive for moving, you must be aware of your next destination. Knowing where you're relocating to and familiarizing yourself with the location ensures that you'll be at ease in your new surroundings. Take the time to explore the apartment or house after you've picked one to be sure it contains all you'll need. Tour the area as well so you know it contains all that you want. You don't want to rush into moving just to discover it isn't exactly what you were looking for.
2. Plan Ahead and Choose a Good Mover 
Once you've determined that you truly want to relocate, you'll need to devise a strategy for getting there. For starters, you must ensure that your intended new residence is in good shape. It should have been cleaned, and that you have paid your rent, utilities, and other essential fees in advance.
Also, you won't be carrying all of your belongings on your back, so think about the best way to move based on how much stuff you have. Conduct some research on the best local moving companies near you. The mover you choose should be reputable and trustworthy if at all you are going to have a smooth experience. Planning ahead will help you avoid the stress of a last-minute rush. Choosing an experienced mover will make the task easy without spending much.
3. Have A Budget and Stick to It 
One thing to keep in mind is that moving is not a straightforward process. It can be quite expensive. The greater the distance, the higher the costs of moving. However, as the planner, you are well aware of this. To make things easy for yourself and to guarantee that your move does not cost you more than it should, you want to create a realistic moving budget from the start. Make some educated guesses and come up with a budget that is neither too high nor too low. Make sure you have additional cash on hand just in case things don't go as planned. However, try to stay within your budget as much as possible.
4. Pack Up and Label Your Stuff
Packing for a move is one of the most time-consuming tasks you'll encounter when relocating. However, you must still pack, and you must know how to do so well. For starters, you should pair up your belongings so that you can readily locate them when unpacking. Kitchenware should be kept separate from your wardrobe items. Again, make sure to label all your items when packing, so nothing gets misplaced and becomes difficult to locate. Make sure the fragile items are clearly labeled so that the movers know how to handle them.
5. Have a Plan for Unpacking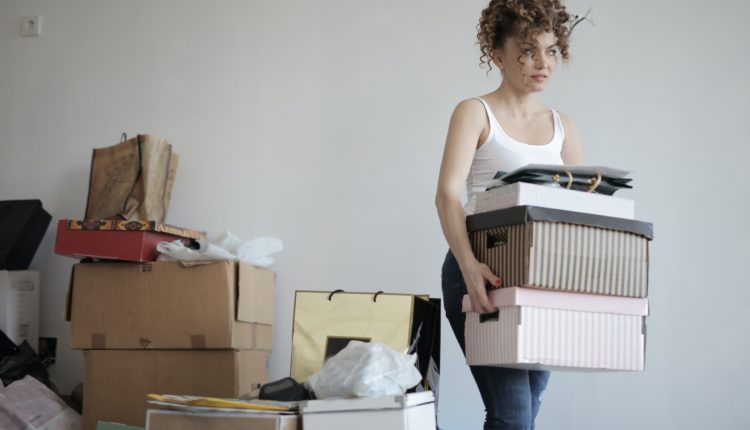 If all goes according to plan and you've moved in, unpacking can be a time-consuming task. Start with the kitchen because it will give you a sense of achievement straight away and allow you to focus on the rooms that are easier to unpack. Traveling can be exhausting, so take it easy on yourself. Unpacking can be done in stages. Continue after a brief respite. Make sure to handle delicate items with care.
Whoever said that change is as good as rest, they were absolutely right. Sometimes you feel as if you're stuck in life but in the true sense, your surroundings are boring. A different location or residence gives you the chance to meet new people and make new experiences. However, moving can be a tough undertaking if you don't know how to go about it. The above are just a few tips to help streamline your entire experience.
Discover Innovative Moving Tips Every Homeowner Should Keep In Mind