Connect to your Owner Area
On the Edit Your Listing menu 

 select Update Property Price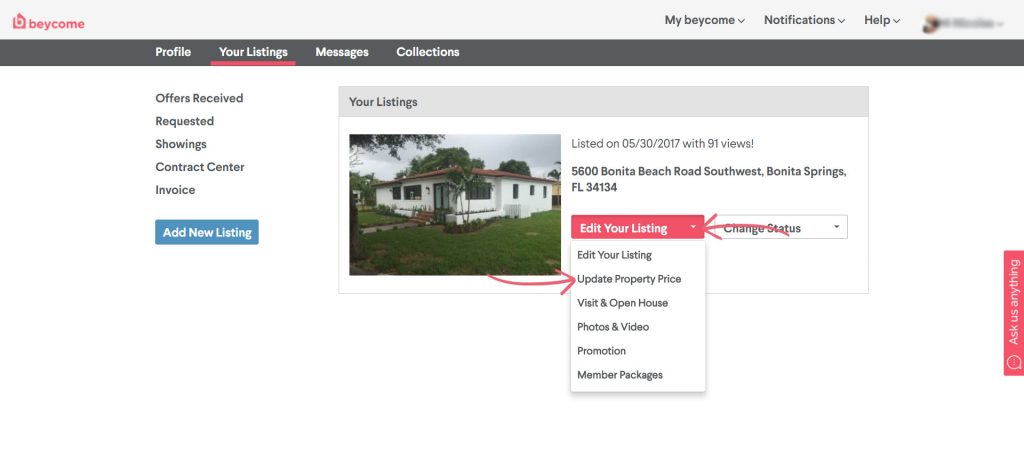 Enter your new price on the  Your Desired Listing Price box.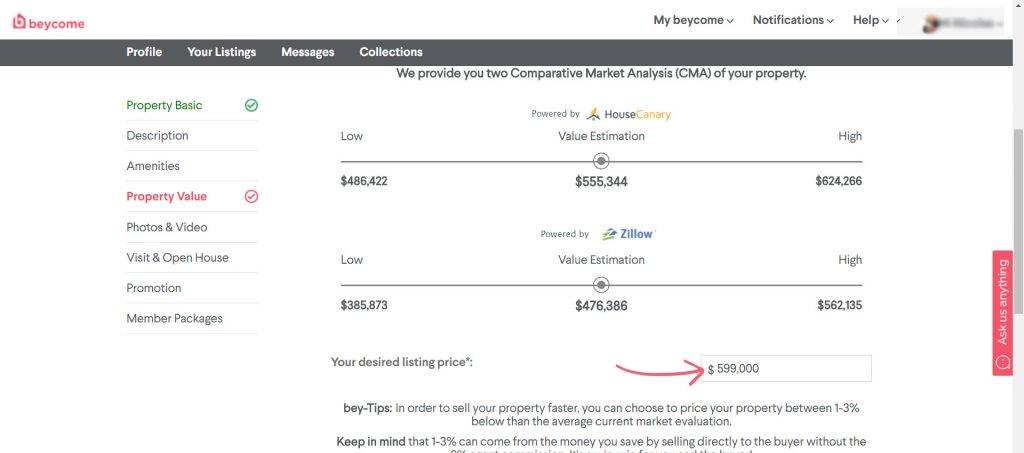 Confirm your action by clicking on Save  

Once this information is received by our service representative, it will require 1 to 2 business days to change the status of your property on our syndicated website partners and MLS.
Please remember, for security purposes, we will need to be notified by you via your beycome account to be able to adjust your listing with your modification. We can't accept any change requests by email or phone call.
*This action is required if your home was listed on beycome.com, with or without having purchased our flat fee MLS packages.
Still have questions? Contact us! It's what we're here for:
(E): contact@beycome.com 
(T): 844-239-2663 (844-beycome)
Office Hours: Monday through Friday, 9:30 A.M to 6:30 P.M | Saturdays, 10:00 A.M to 5:00 P.M