Making the Offer for Your Jacksonville Apartment, Condo or House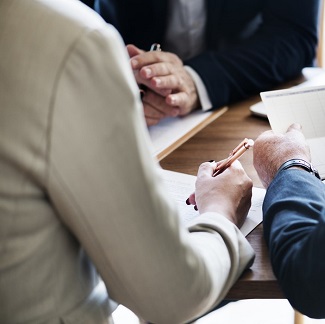 If you want to save money, do not assume that the asking price is irrefutable and concrete. Negotiation is the heart of real estate and that is no more evident than when you are making an offer for any property. The offer needs to be thoroughly researched before presenting it to the seller in order to make sure the offered price is fair to both parties. Look into comparative market analysis and the average prices of homes in the area for context on the sale. You should also figure out what contingencies you would like to add to any agreements you plan on making.
Home Buying Contingencies
A contingency is an additional clause that gives you additional protection in any real estate payment agreement. Common types of real estate contingencies include:
Financing Contingency

Home inspection Contingency

Sale Contingency

Title Contingency

Home Appraisal Contingency
Each type of contingency comes with set rules that come into play in certain scenarios. Depending on the situation on the contingency, you may cancel an agreement and rescind any payment. You may add as many contingencies to an agreement as you would like, but it is important not to add too many. The seller will see you as uncommitted and not worth the time to deal with if there are too many contingencies that could cancel the transaction.
Strengthening Your Offer
In a city like Jacksonville premium real estate is in high demand, which means you may have to strengthen any offer you make to stay ahead of the competition. You want to show that you are committed to purchasing the home and that you are easier to work with than anyone else.
Changes like increasing the rate offered or putting down an earnest money deposit. You could also shorten the contingency periods or weave them off entirely to establish trust. Above all else, you need to interact with the seller and show them the seriousness of your offer. Provide a cover letter, some photos, and even an opinion on the property. The more memorable you are, the higher chance you have at a positive interaction with the seller.
Once you have the chance to make your offer for the home, be careful on how much you bid. If the number is too low then you lose interest, and if it too high then you lose out on funds. The wrong price could also be low enough to allow others to compete, starting a bidding war. Sellers are looking to sell quickly, so you need to work fast to show that you are the best option they have to sell or rent a property. A home for sale by owner in Jacksonville may need to be snatched up quickly if you want the best chance at closing a deal efficiently and cost-effectively.