Deciding How to Price Your Miami House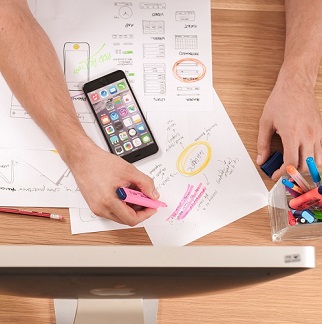 When you are in the process of pricing your home then research becomes invaluable before putting it up for sale. Look up headlines like "Miami for sale by owner" or "for sale by owner in Miami" to narrow down your search. Look at how other homes were sold earlier in the quarter and use that as a reference point for your own planning. Check for their presentability, advertising and any attractive qualities that could be matched by your own listing.
When you are deciding the price for your home, try asking some simple questions. What are the demographics of your area? Were homes like yours sold often? Are certain occupations attracted to your area? Miami is a popular city, and is boasted as a cultural hub by those living here. There is no end to the clubs, restaurants, bars, museums, and other attractions which all attract their fair share of attention. Learn about what your buyers are interested in, how your home relates and how best to appeal to that interest.
The internet is a reliable tool to advertise and research Miami properties listed on the market. Look up other for sale by owner homes in Miami and compare similar properties to yours. Real estate in Miami is hotly contested and every advantage in the field counts. Furthermore, consider making a list of nearby attractions. Miami is a vacation hotspot for a reason and buyers will be looking to see what your neighborhood has to offer. Some of the more interesting locales you should mention include:
Miami Entertainment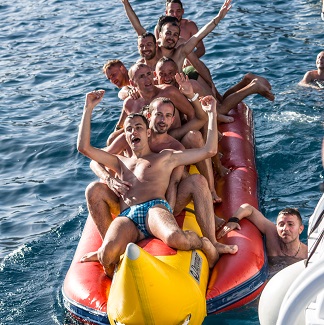 Jungle Island:

Have a fun trip with the whole family at this safari styled adventure. Meet exotic animals and a variety of climates for this zoological based theme park. 1111 Parrot Jungle Trl, Miami, FL 33132-1611

The Great Escape Room :

Try your hand at a recent trend that's exploded in popularity. Can you solve the clues and escape this puzzle filled room? 2315 S Le Jeune Rd, Suite 200, Miami, FL 33134-5016

CineBistro:

Want to enjoy your movie with a fresh, high-quality meal? CineBistro is a theatre with a full staff of waiters ready to bring you a delicious meal during your movie. 11471 NW 12th St, Dolphin Mall, Miami, FL 33172-6900
Miami Colleges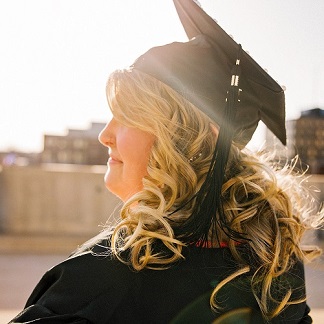 University of Miami:

A private, non-sectarian school with high standards for its students. This school has an 81% success rate with penchant for high student achievements. 1320 S Dixie Hwy, Coral Gables, FL 33146

Florida International University:

A metropolitan public research university with a great reputation in the Greater Miami area. This school has two campuses and plenty to offer potential students. 11200 SW 8th St, Miami, FL 33199

Miami Dade College:

This talked about community college is located in the heart of downtown Miami. This institution has several campuses and locations throughout Miami. 300 NE 2nd Ave, Miami, FL 33132
Miami Restaurants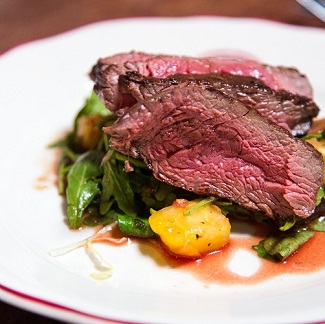 Makoto:

A restaurant headed by a famous cook who delivers the quality to you. Enjoy a high-class meal with a variety of plates to choose from. 9700 Collins Ave, Bal Harbour, FL

Mandolin Aegean Bistro:

A Greek/Turkish fusion restaurant with a dedicated atmosphere and staff. Enjoy a range of meals that come from the Greek isles and right to your plate. 4312 NE 2nd Ave

Sugarcane Raw Bar Grill:

Lead by a culinary revolutionary, you can enjoy this fine locations three kitchens and signature meals. 3252 NE 1st Ave, Miami, FL
Miami Bars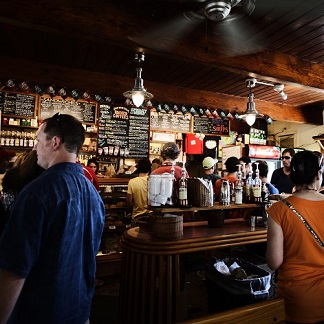 Ball & Chain:

Open for over half a century, the stage at this bar has been graced with some of the most famous names in music. Recently reopened and revitalized for the modern age, enjoy the atmosphere of this famous establishment. 1513 SW 8th St, Miami, FL 33135-5218

Wood Tavern:

Great drinks, entertaining atmosphere, and entertainment to liven up your time off with this famous bar. 2531 NW 2nd Ave, Wynwood, Miami, FL 33127-4305

Blue Martini Brickell:

Trendy and welcoming, this bar offers great drinks and live entertainment. With over 42 signature martinis this bar has plenty to offer its many nightly visitors. 900 S Miami Ave # 25, Miami, FL 33130-3044
Miami Clubs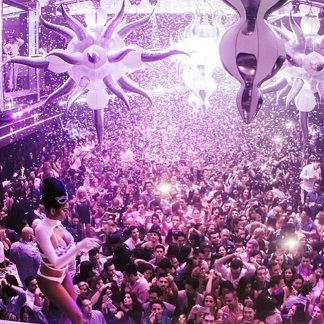 Club Space:

Try out this all-night club that transformed downtown into the place to be for late night partying. This club opens at 11 P.M and doesn't close until the sun comes up so come fashionably late and join the party. 34 NE 11 St., Miami, 305-495-8712

LIV:

This club is known as the hot place to see some of Miami's top players and enjoy a vibe right out of a music video. The very model of what it means to be a nightclub, this is the place to be. 4441 Collins Ave., Miami Beach, 305-674-468

Do Not Sit on the Furniture:

This oddball South Beach location was made for pure enjoyment and a unique time. Friendly, welcoming, and with only one rule: Do not sit on the couches or chairs. 423 16th St., Miami Beach, 510-551-5067
Miami Lounges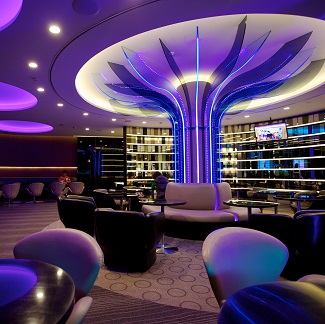 Bardot:

This musical setting is set to cover all your lyrical tastes as you enjoy some of the cheapest drinks in Miami. This lounge defines a musical nightlife in Miami features top shelf liquor. 3456 North Miami Avenue, Miami, FL 33127, (305) 576-5570

Purdy Lounge:

This lounge is unique in its different atmosphere and relaxed vibes. Take a visit to the off-road location and enjoy the retro aesthetic. 1811 Purdy Ave, Miami Beach, FL 33139, 305-531-4622

Lilt Lounge:

Feel like sophisticated night out? This high class venue is filled to the brim with clientele who dress their best and come to impress. 270 Biscayne Blvd Way, Miami, FL 33131, (305) 351-7403
Listings that mention locations like these will increase interest in any Miami for sale by owner property.