The simplest way to get your home seen and closed.
Full Control - No commission. No BS.
To list your property on beycome.com for free
click here>>
The Flat Fee MLS
Your essential listing solution.
$79
one time
PLAN FEATURES

Include:
Listing on your Local MLS
Listing on top real estate sites
Full listing on beycome.com
Virtual tour & youtube© Video
Printable promotional items
Receive full legal offers online
Home Visit Manager
Open House Scheduler
Messaging Center
More details

The Closer
All the tools for a DIY success.
$9
+$149 after closing
PLAN FEATURES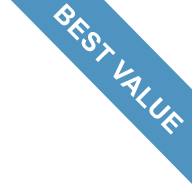 Include everything in the Flat Fee MLS package (*except the listing on the MLS) plus:
Featured on beycome.com
Customizable Flyers & brochures
1x Personalized Yard Signage
1x Open House Signage Package
1x Key Lockbox
3x Applicant Screening Reports
*Should you decide to cancel after your MLS listing is up and/or your promotional items have been shipped, an administration fee of $89 will be charged.
Max Exposure
Leave nothing up for chance.
$299
one time
PLAN FEATURES

Include The Closer package plus:
24x professional HDR pictures
1x Photographer session
Full ownership of the photos
Optional, not included in the price:
• Video walkthrough $49
• Drone pictures $69

To list your property on beycome.com for free
click here>>
Save more with beycome
We're all about giving you what you need to get a deal signed and sealed - and we have the numbers to prove it.
Questions?
Speak directly to an experience real estate expert at
1-844-239-2663 or chat now.