Can You Still Profit From a Fire-Damaged House?
Accidents can and do happen to houses daily, quite often they are written off. Insurance claims are paid out and people move on with their lives often just leaving the house behind to go to ruin, but, can you do anything with a fire-damaged house, and most importantly can you make any money?
What To Do After Your Property Has Been Damaged by Fire
The First Steps
After you have safely gotten out of the property, you need to take stock and contact your insurance company. Your insurance company will advise you on the next best steps to take and you must follow their advice and guidance when possible. After getting to grips with the fact you had a lucky escape it is now time to assess the damage if you can. What type of damage has your property sustained? Does it look like it can be repaired or does it look like you will end up knocking down and starting again Both options don't leave you with much choice and sometimes it is all just too much. If this is the case then it may be best to contact a property company that will buy your property such as We Buy Fire Damaged Houses who specialize in buying houses that are fire damaged. If you are thinking about trying to get into your home then please do not try and reenter the property to reclaim personal effects simply because it is not safe and further things could fall or get damaged while you are in the property. You could potentially do more harm than good so it is advisable to only view or visit your property from a safe distance.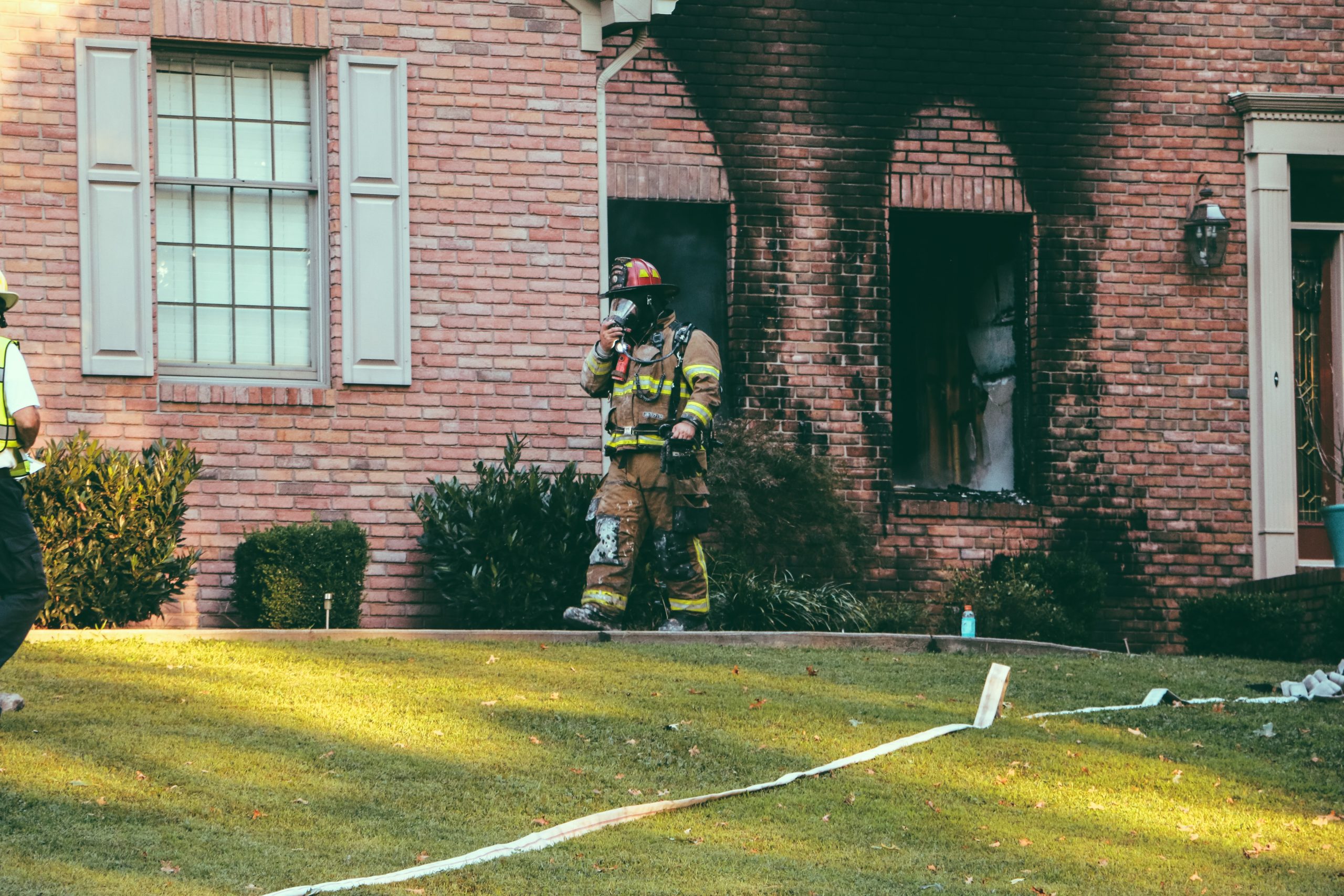 How Much Damage Is Too Much
There are occasions where the property has been damaged too much and it is beyond repair. The houses that this applies to are properties that are falling and are charred beyond repair. If a property has had too much damage then it is usually the best course of action to rip the whole thing down, flatten the plot and then start again. This may sound extreme but it could be your only option and the only way to go. An example of when there has been too much damage to a building upon is when remnants of a fire-damaged house are flimsy and they look as if they wouldn't stand up against a good gust of wind. If your home has been gutted and ravished by fire then it would be safe to say it has been subjected to too much damage, but again your insurance company will verify everything when they come to payout your claim.
Can I Flip A House And Is It Worth It
You can flip a house if the damage is fixable, but do you have experience flipping houses? Adhering to building codes, using specialists and contractors who have experience in this area. If you have no experience in fire-damaged houses then you shouldn't even attempt it, dealing with fire-damaged property is not just a case of giving everywhere a fresh coat of paint, it goes much deeper than this. You will end up spending more money and time than you would ever make, so it is always best to leave it to the professionals. Professional restorers of fire damaged properties know how to make a property safe, secure, and structurally sound once again and they have lots of experience, so you should never try to imitate what they do as if you do the renovation wrong you could potentially be putting people's lives and families at risk.
Can You Buy A Restored Fire Damaged House
Yes, you can, and the good news is that you probably won't have even realized it had been damaged until you had seen the reports. Renovated houses saved from the brink are often done to such a high quality and standard that it would be very difficult to spot one from a line-up. Owning a restored house has the benefit of new fixtures and fittings so you could be lucky and be able to snap up a bargain for yourself and your family.
It is always worth weighing up your options and choices if you have been the victim of a house fire. Don't settle for compensation if it does not cover everything you had covered within your home, and remember moving forwards to ensure that your home and everything within it is as safe and secure as possible. Even if fires are accidental they can still be prevented in most circumstances so bear this in mind for your future home.
Need good home insurance?