Pillows are some of the amazing pieces you can use to decorate any space. Decorating your house with pillows can elevate its look and make your space feel homier. Let's explore a few tips on how you can decorate your condo, home, or apartment using these gorgeous pieces.
1. Consider a Variety of Textures
Texture enhances the visual appeal of any room. Incorporating different kinds of textures should not be overlooked while enhancing your decor. Textures bring out art, which increases the luxurious feel of the room. The interesting thing is that you will find pillows in different textures, from smooth to rough, fuzzy, soft, velvet, knitted wools, faux fur, and so forth. As seen at visionbedding.com/custom/pillows, custom options are also available, including the ones that come with your favorite photo on the case. You can also have your personalized text printed on your pillows to create a statement.
A touch of layered pillows on your chairs, bed, sofas, and floors can improve the appearance and increase comfort in your living room. Using different textures can create an appealing interplay in the room. For instance, if the couch is leather, you can combine soft cotton or velvet pillows. Remember to pair different textures to introduce balance and create a consistent blend in your décor.
2. Different Patterns
Selecting and designing decorative pillows according to patterns can be intimidating. Considering that each pattern is distinct, the rule of thumb requires you stick to a specific pattern style while decorating. This helps in creating coherence in the space. While playing around with the pattern, ensure you make your room fun by adding a distinctive twist and a sense of comfort. Use different patterned pillows on your chairs, sofas. Let the pattern tie it all together. You can always layer the patterned pillows with solid ones for a chic look.  
3. Floor Pillows
Sitting on the floor can be uncomfortable. If you have been looking for ways to add uniqueness, comfort, and style to your home, throw pillows can be a great idea for the floors. Decorating your floor with pillows enhances creativity and style in your living room. A bunch of pillows on the floor, adds coziness and charm to any interior. They are also a great addition of seating places next to the coffee tables or the corners of your sitting room.
While at it, do not just lay them on the floor. That can be boring and flat. Get creative and stick them up and tuck the pillows in the corner or under an end table. They will act as décor pieces and create extra seating places. Stacking the different prints, sizes, and textures of pillows can help dress the empty corners of your room. Floor pillows work beautifully in any living room. Ensure you get big sizes for extra comfort.
4. Use Different Colors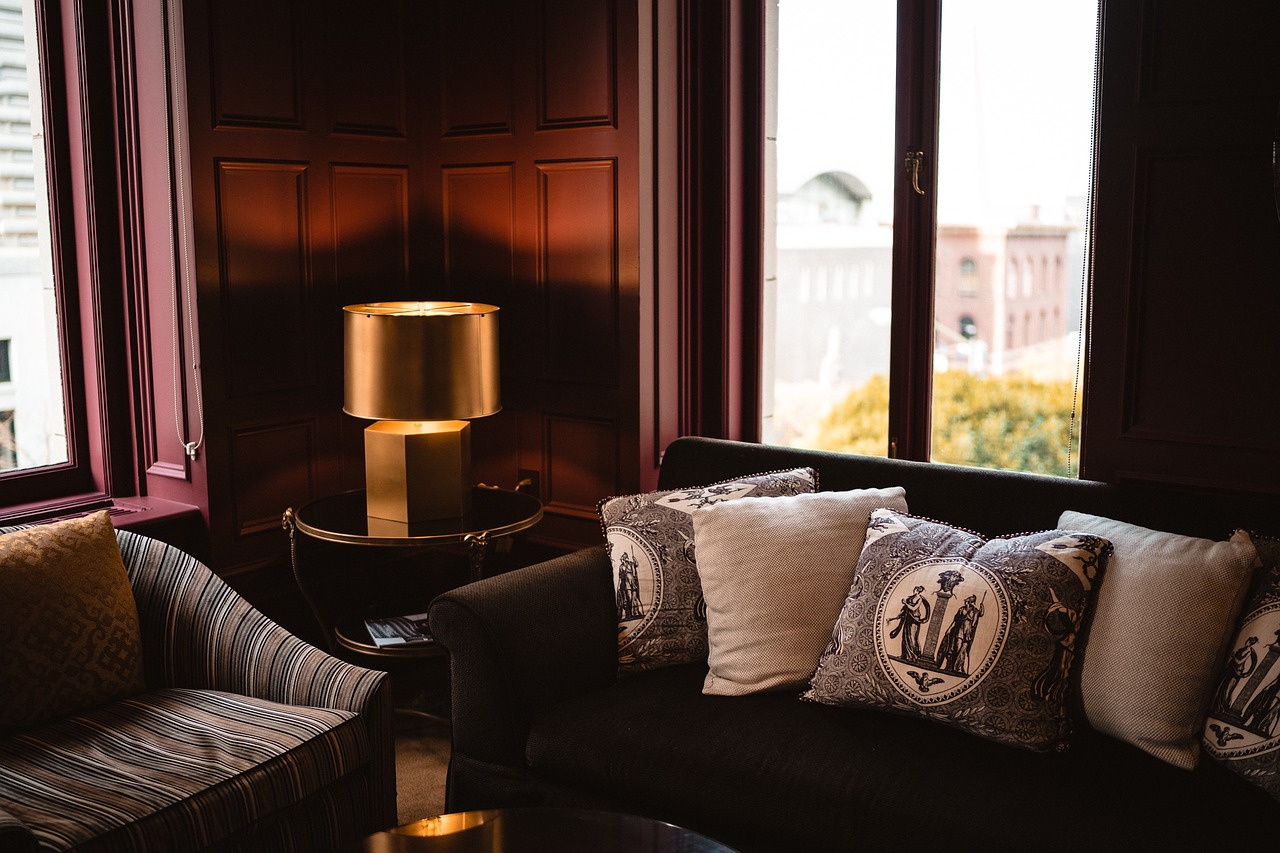 Decorating a home does not have to be rocket science. Playing around with colors when it comes to your choice of pillows is one of the easiest ways of reviving a home. Depending on your preference, you can choose ready-made or handmade pillows. Every sofa deserves a squishy throw of colorful pillows.
When it comes to decorating the couch, don't limit yourself to the color of pillows. Your pillows don't have to match parse. A mix and match formula will bring out a more stylish professional look. Mix the colors for a more incredible modern look. For instance, a combination of dark blue pillows, deep red, and pink will look fabulous on a grey couch. 
Consider the colors of curtains, beddings, rug walls as you choose your pillows for a more cohesive look. Throw-in pillows are not only stylish and versatile. Colors bring life to any room. Mix the pillows up in different neutral colors
5. Style of Arrangement
Pillows are simply irresistible when it comes to bedroom décor. Decorating your bedroom with pillows and disposable pillow cases does not require any math. Don't over-decorate. We don't want a mountain of pillows on your bed. This will look disorganized and diminish the beauty. Arranging pillows is an art. Whether it's your living room or bedroom, ensure style and perfection are incorporated to add flavor to your decor. 
For instance, while arranging a bed some easy gorgeous arrangements can be incorporated to make it look and feel like your dream hotel. As you arrange, pay attention to the colors, patterns, and shapes of the pillows for a cohesive feel. Sometimes a simple arrangement is all you need for a touch of elegance and comfort.
Pillows have been used for decades as accessories for injecting beauty in homes. They come in different shapes, textures, colors, and sizes. Pillows are literally loved by everyone. Learning the art of decorating with pillows can elevate your style and décor of your home.
Discover 4 Reasons Why You Should Strive to Have Great Interior Design for Your Office