Is your property under contract? If Yes, Congratulation! The next steps are some of the most important to keep in mind when it comes to finalizing your home transaction.
This action is required if your home was listed on beycome.com, with or without having purchased our flat fee MLS packages.
You will need to update your property information as soon as your property has gone under contract / has a pending offer so that we may adjust your listing status on our platform and on the MLS accordingly.
How to update your beycome property listing:
Connect to your Owner Area  (https://www.beycome.com/your-listing?area=ownerarea)
On the "Change Status" button 

 select "Under Contract, then enter your information as:
The Expecting Closing Date
The Agent's Info (if one is involved)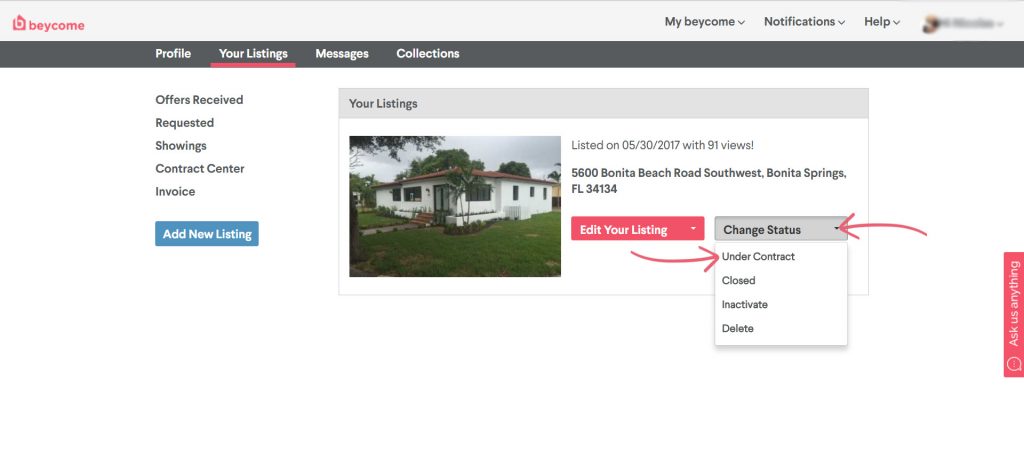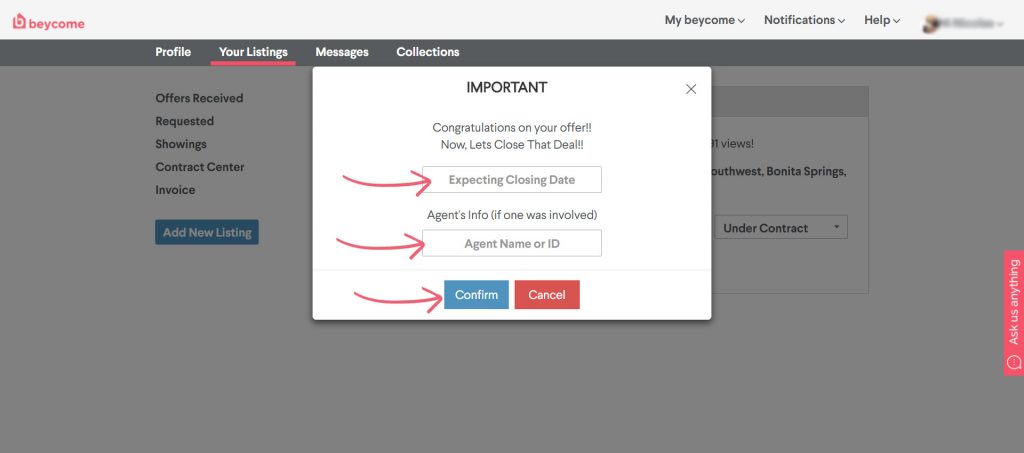 Confirm your action by clicking on the "Confirm"

Button.
Once this information is received by our service representative, it will require 1 to 2 business days to change the status of your property on our syndicated website partners.
Please remember, for security purposes, we will need to be notified by you via your beycome account to be able to adjust your listing to either a "Pending or under contract" one. We can't accept requests by email or phone call.
Still have more questions? Contact us! It's what we're here for:
(E): contact@beycome.com
(T): 844-239-2663 (844-beycome)
Office Hours: Monday through Friday, 9:30 A.M to 6:30 P.M | Saturdays, 10:00 A.M to 5:00 P.M