Your home should be your sanctuary, a place where you can rest after the end of a long day at work. This is why most people are careful about how they design and decorate their spaces – the more cozy and comfortable, the better. 
However, there will come a time when you feel unsatisfied by the look of your house. You may feel the need to overhaul just a single room or revamp the décor altogether. No matter whether you're planning a small refresh of your décor or a complete overhaul of your home, design changes can help you feel comfortable in your home once more. 
It can, however, be challenging to narrow your options down to a couple of changes you want to implement. If you're wondering how to refresh the look of your house without going overboard, here are some fun, innovative options you can use!
Choose an Eclectic Theme
One thing that tends to trip up a lot of homeowners is the pressure to choose – and stick to – a single design theme. While you may like some aspects of a dramatic theme, you may prefer a whimsical outlook in other areas. 
If you can't decide on a single option to tie your home together, one option is to opt for an eclectic theme. This allows you to bring in designs, concepts, and pieces from several different themes and periods. At the same time, you can choose a single color palette for each room to keep things cohesive. This is also a great option for people that are looking for maximum personalization, as you can truly make an eclectic theme your own by bringing in your own preferences. 
Try Exposed Beam Ceilings
Exposed beam ceilings are one of the hottest new design trends on the market today. This style can be used alongside several ceiling types and works for both rustic and modern-themed homes, as your beams can be either wood or steel. 
Exposed beams add a ton of depth and texture to space and help you make an architectural impact. If you're looking to have visitors stop in their tracks in awe, this is the way to go. 
Keep in mind, however, that installing these ceilings is not a DIY job. You will need to hire professionals to do the work. Additionally, make sure the project fits within your budget – check for parameters such as the investment necessary to completely overhaul the design of a room, the cost to install an RSJ, and so on. You may find that it is preferable to only go for exposed beams in a single room, depending on costing. 
However, while this can be a slightly more expensive design change, it's well worth it. Aside from inspiring awe in visitors, exposed beams can also help make a space look even bigger than before, making it an excellent option for rooms and homes that don't have much space. 
Play With Wall Space
If you're working with a limited budget but still want to update the look of your home, one way to do so is by maximizing the wall space available to you. Many people choose to leave their walls bare, with the décor being limited to paint and wallpaper choices. 
However, bare walls offer you a great way to refresh the space and you can choose to create a statement wall for a relatively low budget – this can include using floating shelves to showcase collectibles and mementos, hang art pieces on the walls, or even use an eclectic wallpaper to draw a visitor's eye!
Focus on the Outdoors
Many people focus all the energy on updating the insides of their homes and forget about the outside. Your outdoor living space, like your patio and deck, can be just as important to the feel of your home as the indoor areas. 
Consider investing some time updating the look of the outdoor spaces of your home as well as the indoor ones. An advantage of having two separate areas is that you can work with two unique themes in each area – so while your indoor spaces may be inspired by a Roman villa theme, you may prefer to have a beach theme for your porch and patio.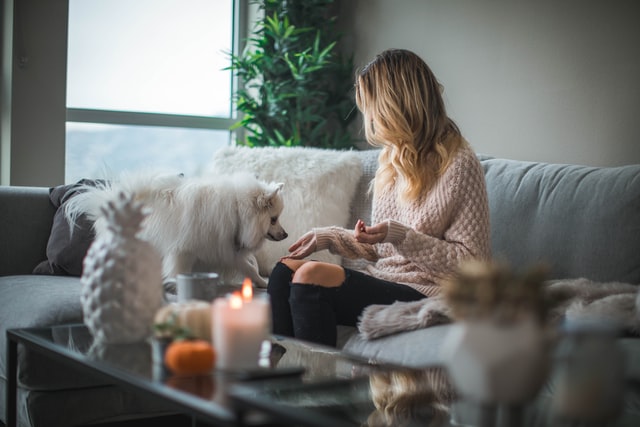 These are just some fun options you can consider when overhauling the feel of your home. With the number of design themes and suggestions out there, you're sure to find one that you're comfortable with and will help you bring the sensation of sanctuary back to your personal space!