When we walk into a room, we usually don't pay too much attention to the colors on the walls and the floor. However, the color on that flooring, the furniture, and the lighting play a huge role in the way we feel standing in that space. Needles to say, the tone we choose for our ambiances is to impact imminently how we and others feel when we step into a room. Take note of the following tips that will make this process easy and stress-free!
 1. Don't go to the Flooring Store "just to have a look"
Okay, this first and foremost suggestion comes from many peoples' personal experience when choosing the flooring for their office. Imagine, you are really excited about the remodeling of your office – or any space that is familiar to you- and you spot a two-hour gap between meetings. You decide to use that time to visit the flooring store to do some window-shopping and get ideas for the new floor. After around five to seven minutes of looking at color charts and endless suggestions, and the salesperson bombarding you with questions about how you imagine the space and what feeling you want to fill it up with, you are completely lost. What? You don't have a single clue about what you want. This idea costs you stress and burden!
2. Think in Peace
So, before heading to the flooring store, give yourself some time to think in peace. No retailers around showing you a thousand options, suggestions, and handing brochures with tips. No walls covered in tiles, samples, tones and textures. No pressure. Stand in that room where the new flooring will be and close your eyes. How do you see that place's interactions with you? What is that feeling you want to get when walking in? Scribble those ideas down, they will be of huge help when deciding on a color for your floor. 
3. Consider the Size of the Room and the Purpose
The size of the room is an important element to take into account. Colors can hugely affect the feeling of a room, they can make it feel cozy or flowing, wide and open or warm and comfy. Large and wide rooms go perfectly with warm dark tones, whereas tiny ones match faultlessly with light colors to open them up. Now, what will you be doing in that space? This will also determine what are the best tones for your floor. According to the professionals at this color chart, color charts will go a long way in helping you decide exactly what will work. It's a good idea to have pictures of the room you have in mind so that you can see how each color your pick goes with your decor.  
4. Play with the Light
At this point, you have narrowed down a few colors you like. Get a sample and play with the light of the room throughout the day. Test the samples at different angles and at different times, see how the tone modifies when the natural light changes. Play with artificial light too! See how the sample feels with different sorts of lights and listen to your gut. If the immediate feeling of the light impact on the sample is unsureness or "ok", well maybe get some other samples to test. 
5. Contrast and Match
This step is only if you can and have time, or if you are feeling too unsure as it can give you more ideas on your flooring samples. Contrast your samples with other floors you see on a daily basis. No shame, just take that sample out of your purse and contrast it with that floor you liked. No one needs to know! Just do it, and get some more feelings and perspective from the few samples you chose. Alternatively, go to another flooring store and take your sample out – let the staff know, though- and just compare, match, observe and feel. 
6. Think of the Overall Room
What furniture are you planning to place there? If there are windows, what kind of curtains do you want? Do you have some art to hang on the walls, or plants, or decoration? Do you want to place some books, or a rocking chair, or a bean bag? Then, with all your elements, consider if the floor will compete against your stuff or will compliment it. Just get the feeling of your room as a whole in your imagination. This, surely, will help you make the final decision.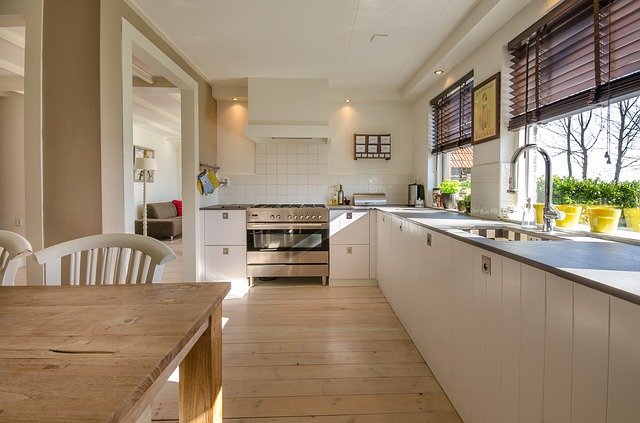 You might not always notice what sort of color, textures, or light are present in a room. What you always get is the feeling of the space. Behind that vibe, there are several decisions made by someone who wanted just that: you, feeling amazing in their space. Using the tips provided here you will have a much easier time finding the perfect floor color for the perfect ambiance that you have in mind. 
Discover the Flooring Trends