If you're planning to build your dream home, you'll probably feel overwhelmed by the hundreds of ideas and plans running through your mind. Perhaps, you're not sure where and how to start, but that's totally normal. Whether you're building a house from scratch or renovating a fixer-upper to transform it into your dream home, you should be aware that it will be a long and arduous journey. 
The process of building a house may seem impossible at first, but with proper planning and dedication, you will be able to achieve your goal of creating the perfect home. The most important step in this endeavor is to take all the time you need to plan it. When you have a detailed plan to follow, you are less likely to face any unpleasant surprises and more likely to overcome any challenges along the way. 
Here are some useful tips that will help you create the home of your dreams.
Set a Realistic Budget
Just like any other goal, creating your dream home needs budgeting. The first thing you need to do is to check your finances. You need to assess what you can afford, and you have to consider the different expenses you will have, such as the cost of the land, taxes, and mortgage rates. After that, you need to start adding the cost for construction, engineering fees, furniture, appliances, lighting, painting, and decorations. The budget that you need to create and allocate should include the costs of everything that you will need until you move in.
While creating a budget for your dream home, you should also leave an allowance for unexpected events. During the construction and renovation, there might be some surprises that will force you to go over the budget no matter how well you planned everything. It's better to put that into consideration to stay on your budget. In case you're applying for a mortgage or a loan, make sure that you have a good credit score. Order a credit report to know where you stand, what you're eligible for, and how to improve it.
Find the Right Contractor 
Once you've set a budget, it's time to hire professionals to do the heavy lifting for you. Choosing to work with a contractor will definitely save you a lot of time and effort. You will be able to leave the building or renovation process to them while you go furniture shopping and take care of other tasks. However, choosing the right company to create your dream home may be a little tricky. Before signing the contract, you should assess the contractor's skills and experience wisely as not all companies will provide you a satisfying result. The Australia-based interior designers at novushomes.com.au strongly recommend that you check out the company's online portfolio with all their previous work and customers' feedback. It's crucial to learn everything there is to know about the contractor you're considering before signing a contract. This way, you will be sure that you will not be disappointed in the final outcome and avoid any risks.
Go Green
When you're building your dream home, you should also be thinking about the future. Do you want to live the rest of your life paying high utility bills? Do you want your dream home to have a high carbon footprint? If the answer is no, then you should go green when building, renovating, and decorating your future home. Choose renewable materials when constructing your house, for example, you can install windows that can provide natural light inside your house but also warmth and insulation during winter. You can also invest in solar panels for your roof to be able to use solar energy to produce your own electricity. Nowadays, there are a lot of sustainable and eco-friendly materials that you can utilize when building a house.
Stay Practical
When creating your dream house, you should put your personal preferences into consideration. However, it's also important to ensure that the house is practical and comfortable. Start thinking about the location and the neighborhood. Is it suitable for you and your family? Does it match your lifestyle? Is it close to your work? By answering these questions, you will be able to select the perfect location for your dream home. When you're planning and designing the house, you should ask yourself what will suit you and your family the most. Everyone who's going to be living in this house should participate in the planning process.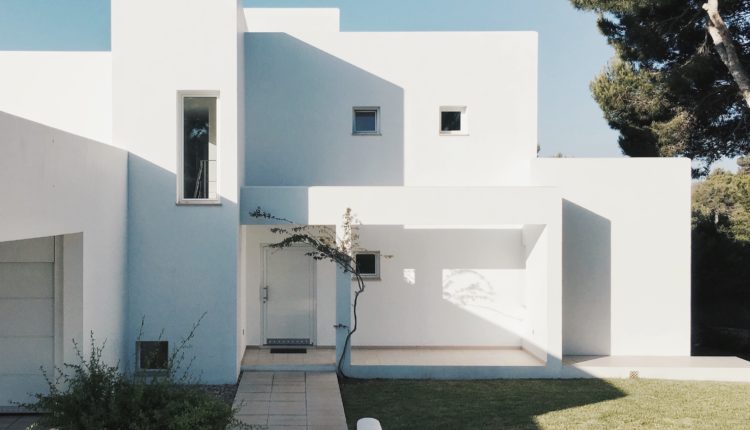 Every person out there wants to live in their dream house, but unfortunately, many people fail to do so as a result of poor planning and budgeting. When you're considering building your dream house, you should do a lot of research in advance in order to properly plan for it. During the planning phase, you should keep all the possible scenarios that might happen in mind. That way, you'll be prepared to overcome any obstacle that may come your way. It is vital that you stick to your plan when you start building and designing your house. However, even with thorough preparation, some things may not go according to plan. In such incidents, you should always have a contingency plan in place or at least be flexible enough to modify your original plan as necessary.
Discover our 2021: Top 10 Cost-Effective Home Renovations