When deciding to sell a home, it can be very stressful to settle on a homestyle you like. Between ranch-style to cottage-style, there are so many possibilities to choose from! Fortunately, your astrological sign may help make the decision process easier!

Photo/Infographic Cred: Alejandro Herrera
Ranch-Style Home
Aries (March 21- April 20)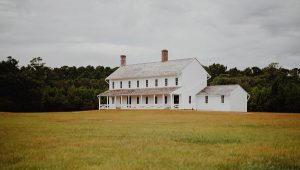 A Ranch style home is a tie of modernist architecture with a hint of old-school western design to create a casual, yet elegant feel. This architectural style really gained popularity in the 1960's. While ranch style homes exist all across the United States, they are most commonly found in the Southern States.
These homes are best known to have an open layout and low-to-the-ground range. Some identifying aspects of these homes include patios, cathedral ceilings, expansive front doors, vast landscapes, and sunken living rooms. Additionally, these homes are typically constructed of a mix of wood, brick, and stone.
Seeing as Ramblers, a group of free-spirited pioneers, were the one to inspire this home style, it only makes sense for Aries individuals to live here.
Art Deco
Taurus (April 21 -May 21)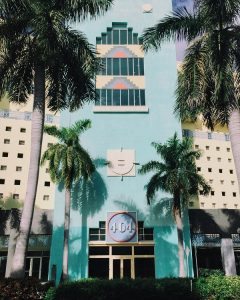 The early 20th century brought with it a short-lived architectural movement called Art Deco. One reason this architectural style is so renowned is because much of it was originally handcrafted. Nowadays, a lot of Art Deco designs are mechanically made. Much of the authentic Art Deco work can be seen throughout Old Miami Beach, Florida.
This style focuses on implementing geometric shapes, such as chevrons and zigzags, as well as various other forms of abstract decor. Art Deco homes are often described as being very blocky, yet curved. Additionally, these homes are composed of a great number of materials, such as aluminum, stucco, pigmented structural glass, terracotta, and steel.
The independent and eccentric demeanor of a Taurus only makes sense to live in this unorthodox home style.
Mid Century Modern
Gemini (May 21- June 20)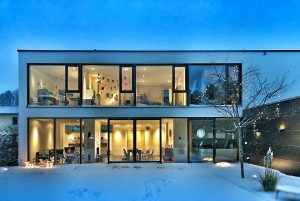 A mid-century modern house traditionally has one floor with a chic indoor and outdoor designs. They usually have open floor plans, large windows, modern amenities, over excess of kitchen-counter space, and a very nice exterior.
These homes are best in places that meet one of two criteria. For starters, they are often located in hot areas that require a nice spot to cool off. Secondly, they do best in locations where which people often retire.
This design movement really took off between 1945-1975 in Palm Springs, California. Its sole focuses include interior, graphic design, and urban development. The styles are a looser, less formal version of those created at the hand of Brazilian and Scandinavian architects. The main aim of this home-style was to integrate a modernist style into US suburbs following the Korean War.
The typical Gemini, who is restless and always ready for fun, would find themselves greatly enjoying these summertime homes!
Greek Revival
Cancer (June 22- July 22)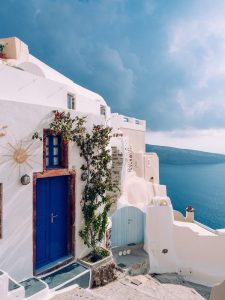 Greek Revival architecture developed its basis by implementing ideas from both modern (of the time) and older cultures. At the time that which much of this infrastructure was built, which around the early 19th century, many people the US to be descendants from Greece. As a result, they continued to support this style, making it a staple home-look of the civil war era.
One crucial aspect of these homes was their ghost-white appearance, which was given to create a look similar to white marble. While the home may initially appear to be a bit bland overall, smaller details, such as gabled roofs and friezes, signified it as its own architectural style. Due to the fact that the home was made to resemble marble temples, it was often made of stucco and wood. Additionally, this type of home was known for having several columns and a vault-like entrance in an effort to create an elegant feel.
The very traditional and home-oriented personality of a Cancer ties together best with the personality of a Greek Revival Home, deeming them perfect for the style.
Chalet
Leo (July 23- August 21)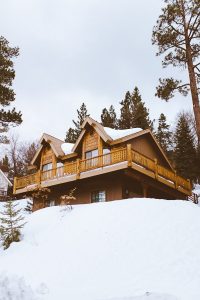 Chalet style home resembles ski lodges or cabins and is commonly found in the states where those things are most common, such as Utah or Colorado. The style took effect in America in the 19th century due to the influence of Swiss and German architecture. These homes emit a rustic and warm feeling by tieing the outdoors and indoors together.
Chalets are made entirely of wood and have a sloped roof. Their large balconies are accompanied by vast windows that allow a great pool of sunlight to enter the home. The living area is often left open, allowing those inside to see it from upper levels.
This homestyle provides a great sense of warm heartedness and love that would need to be matched by those living inside, which can only be done through a Leo.
Colonial
Virgo (August 22- September 23)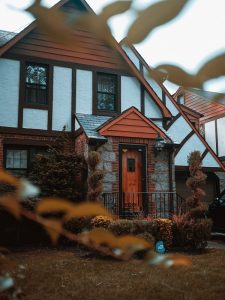 Colonial houses get their name for the look inspired by 1700 colonial American homes. It is most prominent in southern and northeastern states. Of all types of colonial styles, the three most prevalent are French, Spanish, and Dutch. They all have the same general layout and characteristics.
They are characterized by the square and rectangular structural symmetry. Typically, they're two stories and have a centric staircase. The front poor is usually also in the very center of the home. The homes are created to portray high elegance, so they are usually decorated with brash furnishings and large indoor mirrors.
Any Virgo would fit best in this home due to their modest and practical nature.
Victorian Homes
Libra (September 24- October 23)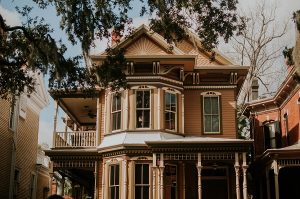 The name of this home-style stems from the era that which it was built, the Victorian Era. They are most commonly located in the New England States as a result of the time they were built. Many dollhouses are built to resemble this type of home.
Most Victorian homes have steep roofs, many rounded rooms and angles, turrets and towers, stained glass, and bay windows. Typically, they stand two or three stories tall and have a tower like pointed roof.
Only someone as diplomatic and charming as a Libra would do well in a house like this.
Gothic Revival
Scorpio (October 23-November 21)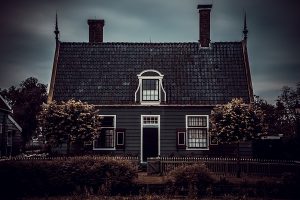 Gothic Revival Homes, which are also referred to as Victorian Homes, is a style of architecture that began in the 18th century but gained popularity in the 19th century. A great deal of it was inspired by medieval gothic architecture. At the time, the style greatly opposed neoclassic styles. Although gothic revival architecture does not get developed anymore, it can still be seen in some homes, churches, and universities.
A Gothic Revival home can be identified by lancet windows, wooded decorated patterns, arched windows, and hood-molds. These homes resemble cathedrals. Many of these features can be built alongside another architectural style and still remain independently gothic.
The secretive demeanor of Scorpios ties together perfectly with the ominousness of the traditional gothic revival home!
Pueblo Revival
Sagittarious (November 23- December 22)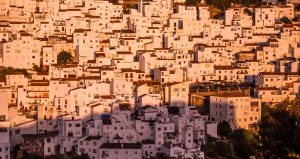 Pueblo Revival Architecture is influenced by styles that date back farther than any of the home styles. It is most prominent in the Southwest, seeing as that is where the Pueblo Indians lived, who were the original influencers of this style. Alongside this, Pueblo homes have a ton of other Spanish influence as well.
These types of homes focus a lot of mixing with the environment, which is seen through their composition of a mud-like substance, as well as with wood-like structures. They also have very square windows and flat or sloping roofs, giving them a very geometric appearance. The construction of these homes is best for warmer weather, which is perfect for the climates that they're most popular in.
Only a Sagittarius would live so peacefully in this style home, seeing as they love freedom and adventure, yet remain family oriented, much like the Pueblo Indians who inspired the homes.
Contemporary Homes
Capricorn (December 23- January 20)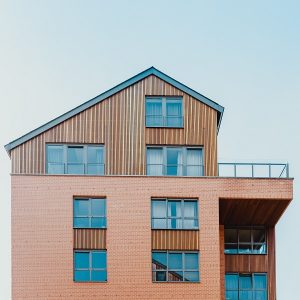 While contemporary homes may appear to be fancier modern homes, they actually stand alone in their own architectural category. While both styles aim to connect the indoors and outdoors, contemporary architects seek to make a more innovative, spacious, and eccentric home. This style of home is very diverse and receives style from a wide variation of influencers.
If you see a very green home, likely composed of bamboo in some way, you'll know it is contemporary. Additionally, this style of home focuses a lot on using recycled material and receiving a lot of light, so it may be a bit rustic and have a great number of large windows.
This ambitious, yet reserved style can only belong to none other than a Capricorn. Their imaginative nature lives through the very layout of this home style!
Mediterranean Revival
Aquarius (January 21- February 19)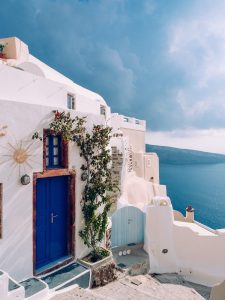 Mediterranean Revival architecture became popular in the United States in the 19th century as a result of the influence of many Spanish and Italian architects. Originally this home style was seen only in villas and palaces but later switched to regular homes around the 1940's. This style of home is most common in both Florida and California.
Common features of this type of home include rectangular flooring, symmetrical facades, arched and circular windows, iron balconies, and have a lush front yard. They can be spotted due to their red roof and other ornamental details.
This original and inventive home styles reflective similar traits within Aquarius individuals, which is why they're the perfect candidates to live here.
Cottage Home
Pisces (Feb 20- March 20)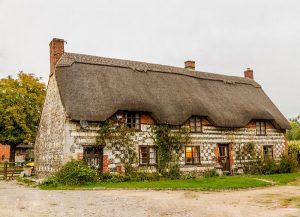 Cottage homes are a quaint homestyle that originated in England that reflect homes during medieval times. While this type of home is uncommon, it is most prevalent in the Northeast.
They are usually small (in a cozy way) and are made of brick and stone. The doorways or window frames are typically arched and the roof is gabled. Additionally, the gardens are usually vast and colorful with a vast variety of shrubs and flowers can be found within them.
This fairytale-esque home can be the best fit for Pisces, the most imaginative and daydreaming sign around!
Author Bio
Jessica Winship is a student intern who is currently focusing on SEO writing with beycome. Although being a Texan at heart, she now resides in the Miami area to attend school at Miami Dade College Kendall Campus to further advance her overall writing skills.