Are you thinking of putting your house on the market? If so, you'll want to make sure that you are doing everything possible to make it as appealing as possible to potential buyers. One of the most important rooms in any house is the bedroom. A bedroom that is nicely decorated and well-maintained can be a major selling point for a property. This blog post will discuss some tips on how to upgrade your bedroom and make it a selling point of your property.
Get the right bed
One of the primary things that you'll want to do when upgrading your bedroom is to get the right bed. A comfortable, stylish bed can make a big difference in how appealing your bedroom looks. You'll want to make sure that you choose a bed that is the right size for the room and that has a style that goes well with the rest of the decor. In addition to this, you should also get the right mattress to make sure that your bed is as comfortable as possible. In this case, the seasoned sleep product providers behind https://www.sleepycenter.net/ suggest that you purchase one that provides the right amount of support. This way, when potential homebuyers try the bed, they'll be impressed by how comfortable it is.
Paint the walls
Another important tip is to paint the walls. This can make a big difference in how your bedroom looks and feels. You'll want to choose a soothing color. White or light blue are always good choices. There is also the option for you to opt for neutral tones that prove to be easier to style and decorate around. Otherwise, you should also consider adding some accent colors to give the room some personality. Whatever color you choose, make sure that it is something that will appeal to potential buyers.
Create some storage
Another important thing to consider when upgrading your bedroom is storage. potential buyers will want to know that there is enough storage space in the bedroom for all of their belongings. You can add some extra storage by installing shelves or dressers. You can also make use of under-bed storage containers to maximize the amount of space that you have.
In creating some storage, you are also creating the opportunity to declutter and organize the room. This is important because potential buyers will want to see a bedroom that is clean and orderly. They should be able to visualize themselves living in the space without feeling like it is too cramped or cluttered.
Have a focal point
As much as possible, you'll want to have a focal point in the room. This could be the bed, a piece of artwork, or even a window. For instance, if you intend to get a piece of artwork for the room, make sure that it is hung at eye level. This will create a pleasing visual effect for potential buyers. Overall, having a focal point will help to make your bedroom look more inviting and put together. It will also give potential buyers something to focus on when they are viewing the space.
Invest in your window treatment
A bedroom without window treatments can look unfinished. Window treatments can also be a great way to add some extra storage to the room. If you are short on space, you might want to consider getting roller shades that can be rolled up when not in use. Otherwise, you could also get curtains or drapes that match the color scheme of your bedroom. Either way, window treatments can help to make your bedroom look more complete and polished.
Add some greenery
Adding some greenery to your bedroom can also help to make it more appealing. Plants can add a touch of nature and life to any room. They can also help to improve the air quality in your bedroom. If you choose to add plants to your bedroom, be sure to get low-maintenance ones that won't require a lot of work to keep them looking nice. Some of the plants that you can consider include succulents, cacti, or snake plants. All of these don't require a lot of water or care, which makes them ideal for bedrooms.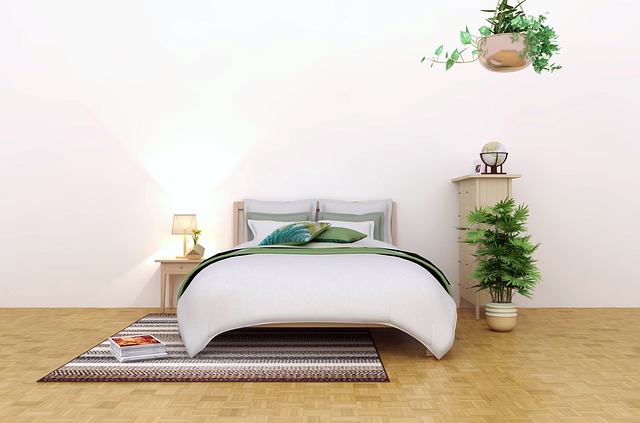 These are just a few tips on how you can upgrade your bedroom and make it more appealing to potential buyers. By taking the time to do this, you'll be increasing the chances of selling your property quickly and for a good price. So, don't wait any longer, get started on upgrading your bedroom today.