You can now easily share your beycome listing on craigslist!
Craigslist is another great platform for your property to get more exposure to potential buyers, so we highly encourage you to create an ad on Craigslist!
The process can be a little tricky, but not to worry… we have a thorough step-by-step guide on how to get it done!
On the "Edit" menu select "Marketing".
Under your flyers, business cards, and yard sign (which are all pretty awesome so we hope you utilize your marketing tools!), you will find the area titled, "Craigslist Listing".
Click on the button "Copy Html and Post to Craiglist" (the code has been selected and copied for you).
Then "choose the site nearest you"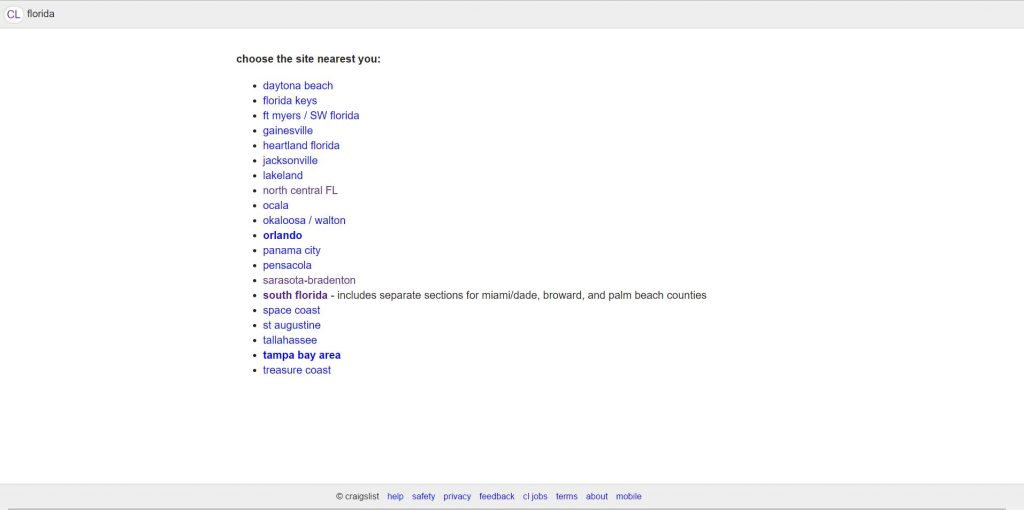 The next step is visiting craigslist.org and creating a new post. Once on Craigslist, you will select "Post To Classifieds".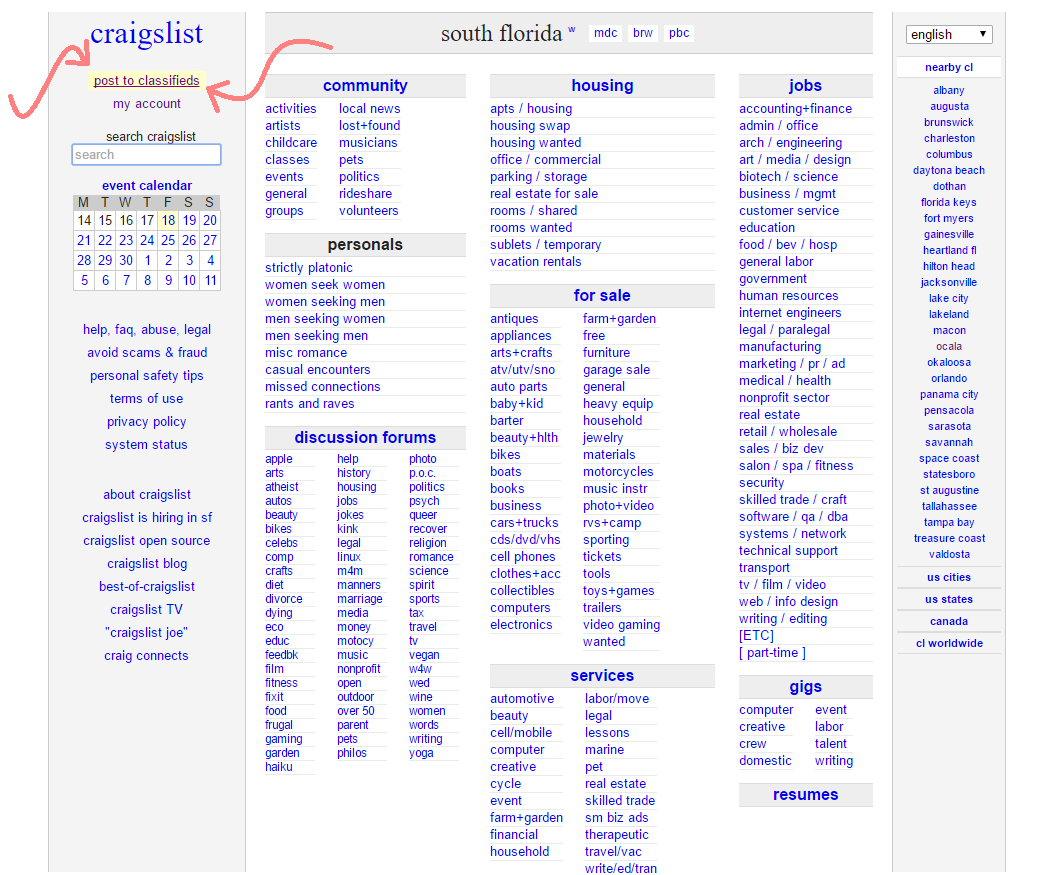 You will now start setting up your Craigslist listing! This is where some individuals may get confused. There is an option for "housing offered" as well as "for sale by owner", you will need to select "housing offered".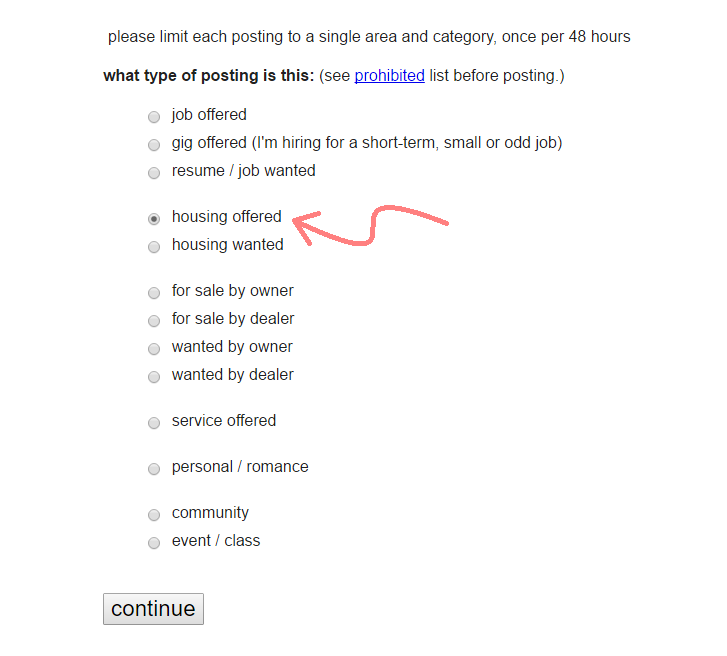 Then you will choose the category of your post, which will be "real estate – by owner".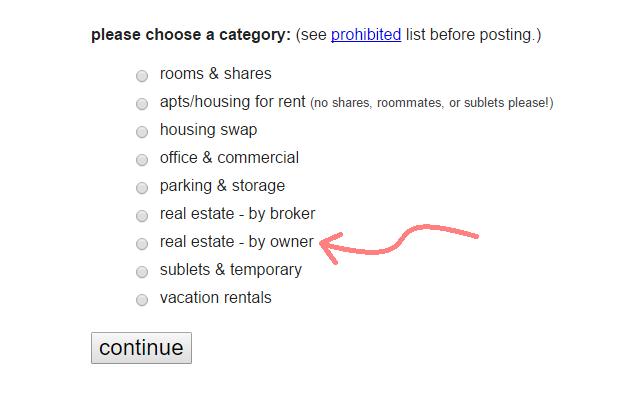 Then depending on your area, you will choose the location that fits best for your property!

Now, you will start entering in the information for your ad. You will need to provide your phone number and a contact name! You will title your posting and add your postal code as well. On this page, you will see the "posting body". This is where you will need to paste the code generated on beycome! ( 2 options, Right click + Paste or CTRL + v ) This is a very important step in posting your listing on Craigslist.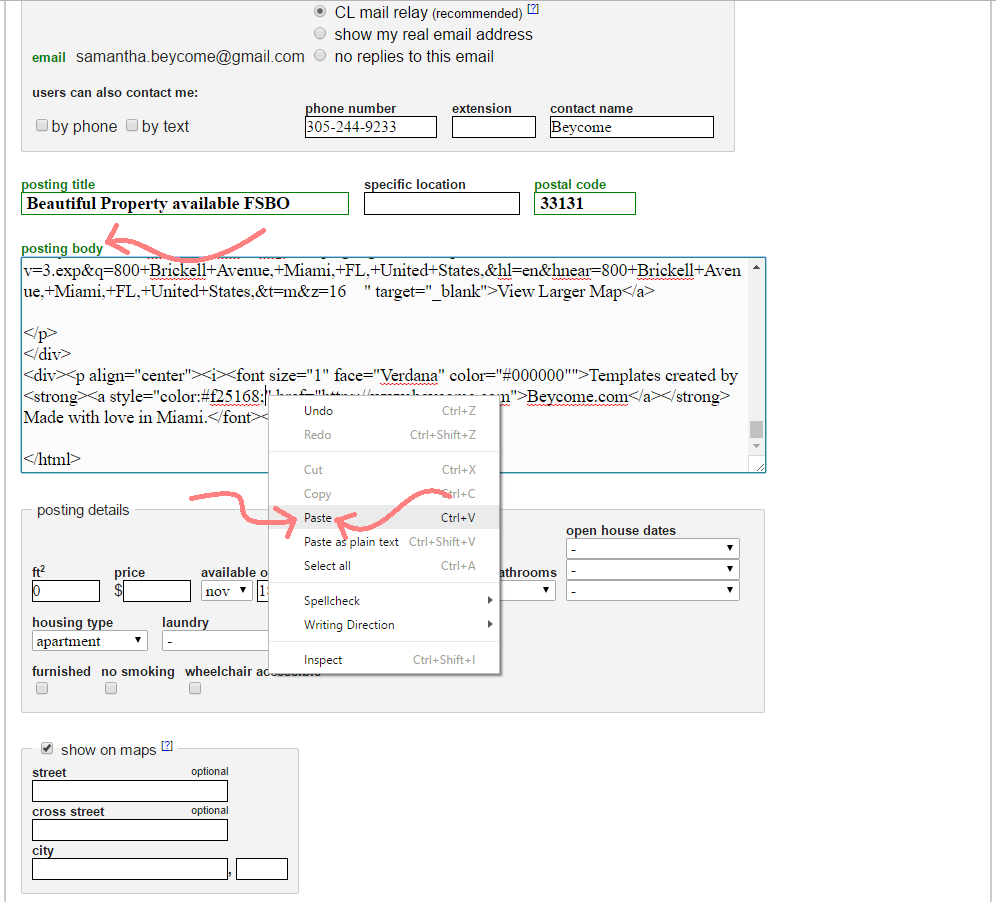 You will then fill in the rest of the needed information and move on to the next step which is uploading your photos.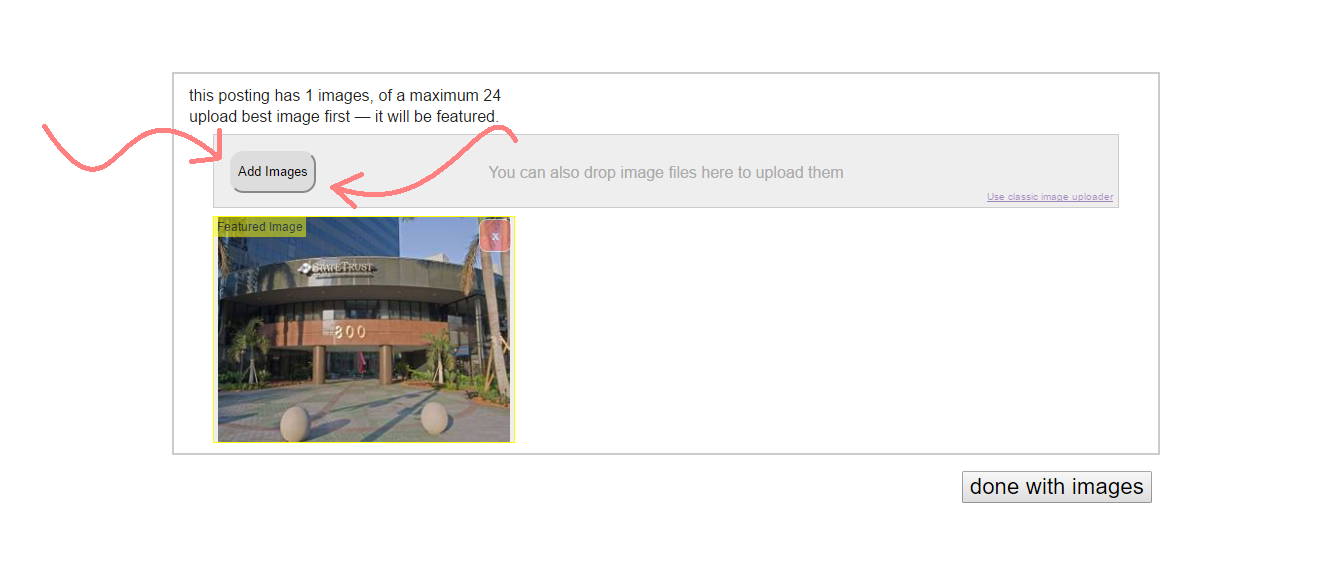 Once your photos are uploaded, the last step will be publishing the ad. You will be able to see the template that was made for you by beycome and then you will click "Publish" located at the top right-hand corner of the unpublished ad.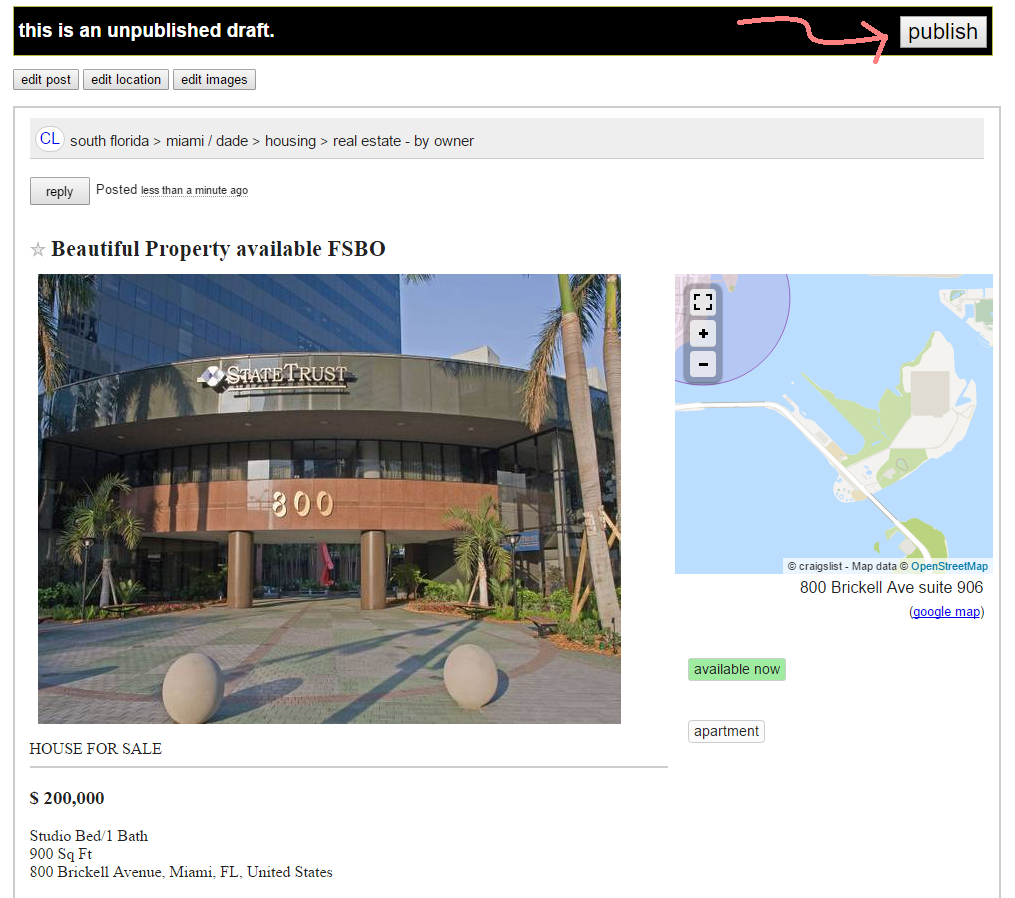 When you select "Publish", Craigslist will then send you an email to confirm your listing. There will be a link in that email that will redirect you to your published post. Your ad is now LIVE on Craigslist, helping you gain more exposure to potential buyers who are interested in dealing directly with you.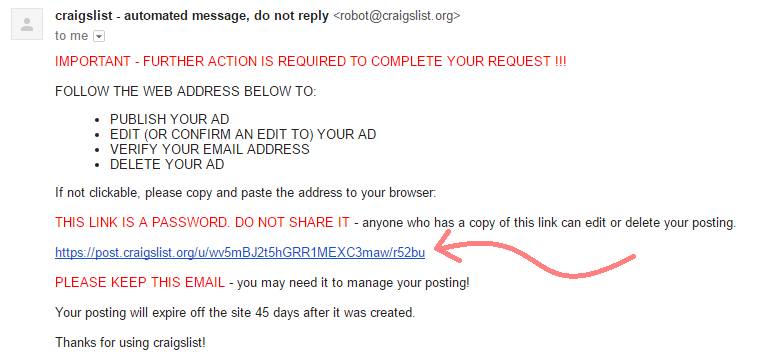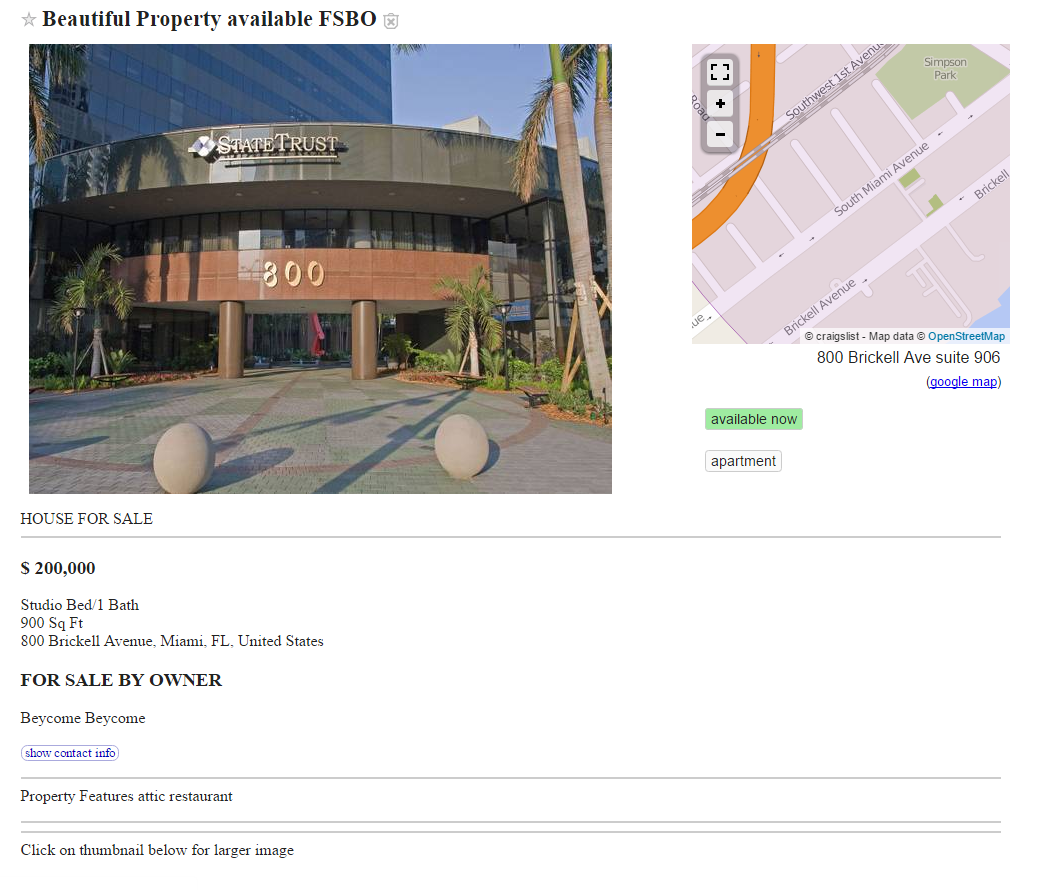 Remember, exposure is so so so important for your property during this process. We highly encourage that you also share your listing on all of your social media platforms and to take advantage of the marketing tools we offer COMPLETELY FREE which include flyers, business cards, and a personalized yard sign!
Next Step
Discover how to add your property to your Social Media