FRBO & FSBO Marketing Tools:
When you list your property with beycome.com, you're not only increasing your exposure to buyers and potential tenants, but you're also increasing your ability to market your home!
beycome.com offers flyers and business cards that you can print out right at home, COMPLETELY FREE!
Follow this step-by-step tutorial on how to access your marketing tools for your listing.
First things first: You'll need to log in to your beycome account, obviously! Once you're logged in, you'll have access to your owner area. Slide your cursor over your name in the top right hand corner of the page.
A drop down box will appear and you will select "I am an Owner"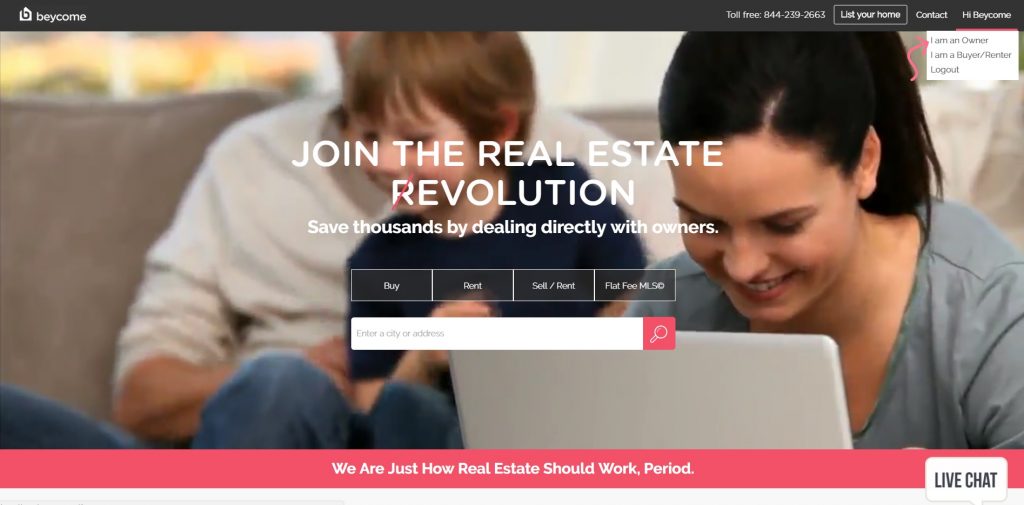 Once you've accessed your owner area, you'll need to access your listing. Click on "Edit your Listing".

Now that you've accessed your listing, you can go to the area where we offer our promotional tools, such as flyers, business cards, and your personalized yard sign. Click on "Promotion".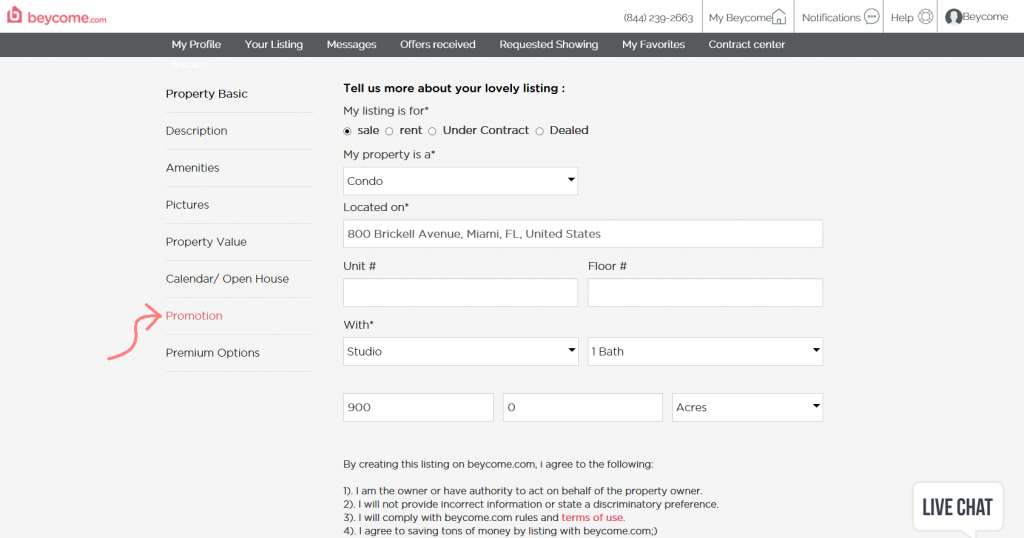 Now, you will see all of the various flyers and business cards we have available for you to print! You can also see an example of the personalized yard sign that you can request for your home.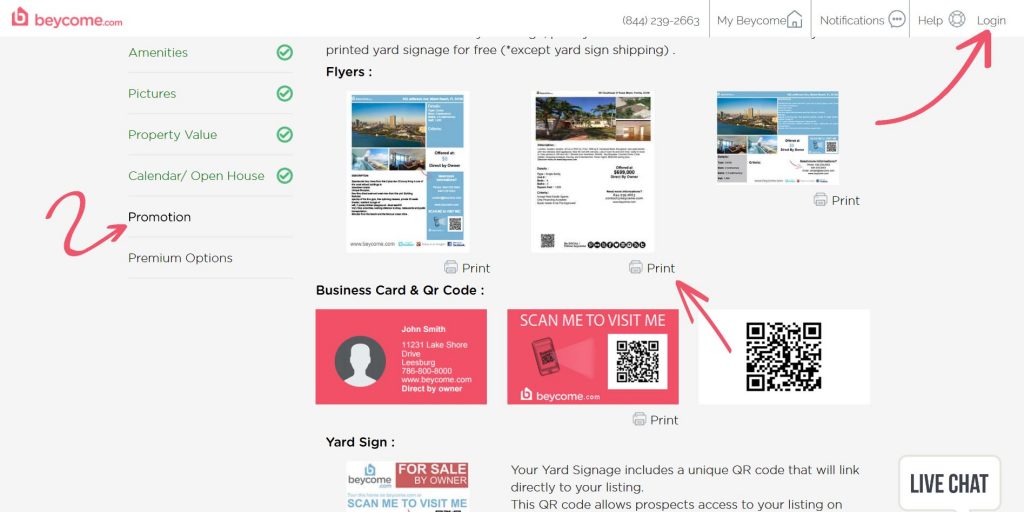 Below is an example of one of the flyers that will be available to you. Choose the one you like best and you can print as many as you'd like right at home!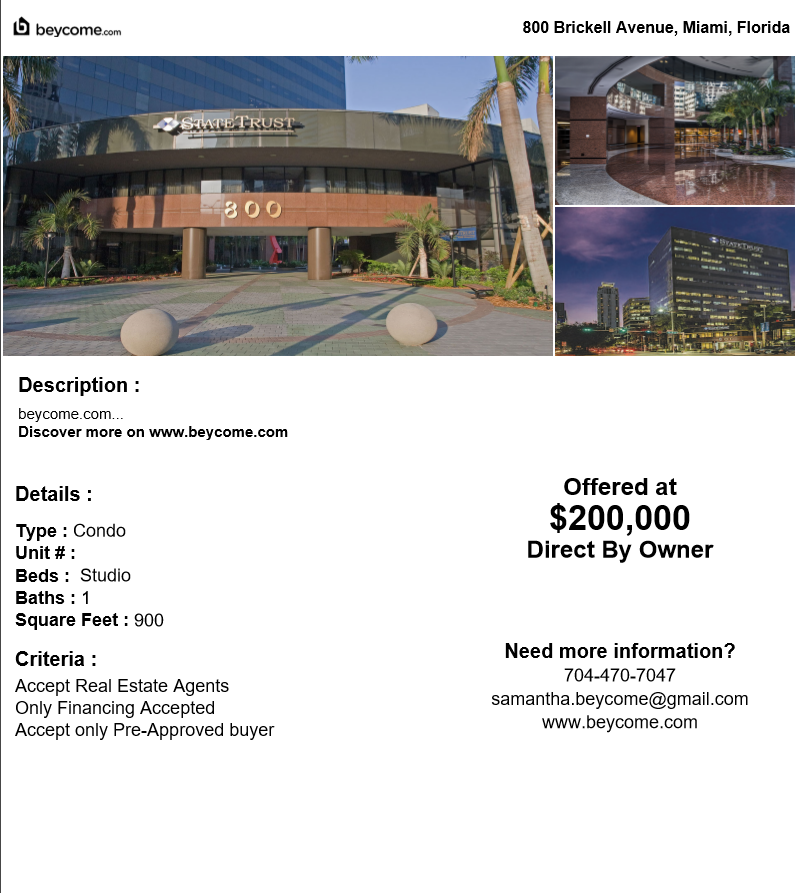 We hope this tutorial was helpful to you. We at beycome highly encourage that you take advantage of all of the amazing, FREE tools that we offer you. The more exposure, the better! You'll have people calling and making offers in no time!