The Home Itself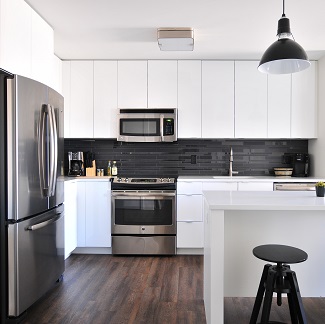 The style of the home itself will also change its feel and you should look for a Miami apartment or condo for rent by owner that suits your preferences. Are you more interested in high-rise or low-rise apartments? Do you prefer a home on the ground floor or are you fine living a few levels up?
You should also see what the apartment comes with in order to understand what you will need to bring yourself. Standard appliances in a Miami apartment or condo like the refrigerator, washer, dryer, or air conditioning get old and break down over time. You don't want any technical issues happening while you're living there.
Check out the dimensions of the apartment or condo as well. The landlord should provide you with its full layout. Ceiling height, square footage, and storage space all make for a different feel for any Miami apartment or condo for rent. You don't want to waste money on additional space you're never going to use. You are not going to want to feel cramped and suffocated either, especially when Miami is experiencing its famous heat.
You need to examine the different rooms and see if their locations, sizes, and numbers are up to your standards. This is especially important for porches, decks, bathrooms, bedrooms, and kitchens if it is more than just you moving in. The general floor plan should be provided by the renter so you can acquaint yourself with the different aspects of the apartment or condo.
From here it becomes more about the minor things that may not seem important, but can quickly become a problem if not fixed. Consider the following:
Light switch functionality
Location of any electrical sockets
Plumbing and water pressure
How much natural light there is
Elevator and stair locations
If the home is pet friendly
Is the apartment or condo in a loud area?
How does the parking look? Is it furnished or unfurnished?
Questions like these often come too late and at cost to you.