The Home Itself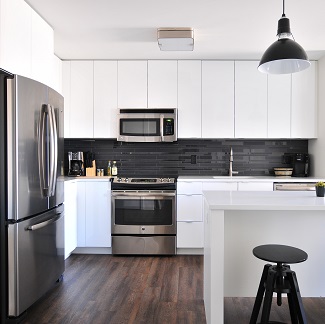 Once you've fallen in love with your neighborhood, it's time to take a critical look at the Tampa apartment you're about to rent. There are many things to consider when choosing the apartment that's right for you. How much space will you need? What appliances are a must? Do you love the interior?
It's standard to list apartment measurements in square feet but it may be confusing to decide exactly how much space is enough for your daily needs. As you visit apartments, make a note of which ones feel too small, which are a little roomy, and what seems just right. Also keep in mind that empty apartments always seem bigger so be sure to get the apartment's dimensions so that all your furniture and necessities fit comfortably.
You can do a lot with savvy interior decorating but some things, such as window placement and layout, can't be changed. Make sure you're happy with the basics of your Tampa apartment before signing the lease. Depending on the terms of your lease, you may be able to paint the walls, change the carpet or install overhead lighting. When in doubt, just ask.
Consider the large appliances you'll need that may or may not come with your Tampa apartment, such as refrigerator, stove, washer, dryer, or air conditioning. Be sure to inspect the appliances that your landlord has installed and make it clear who is responsible for fixing things if something breaks. Do a walkthrough of the apartment and make note of anything that looks like it needs fixing.
Here are a few things to consider:
Light switch functionality
Location of electrical sockets
Plumbing and water pressure
Natural light
Elevator and stair locations
If the home is pet friendly
Is the apartment or condo in a loud area?
How does the parking look?
Is it furnished or unfurnished?